Amir Cup Final 2023/ Al Arabi Defeat Al Sadd, Crowned Champions For First Time In 30 Years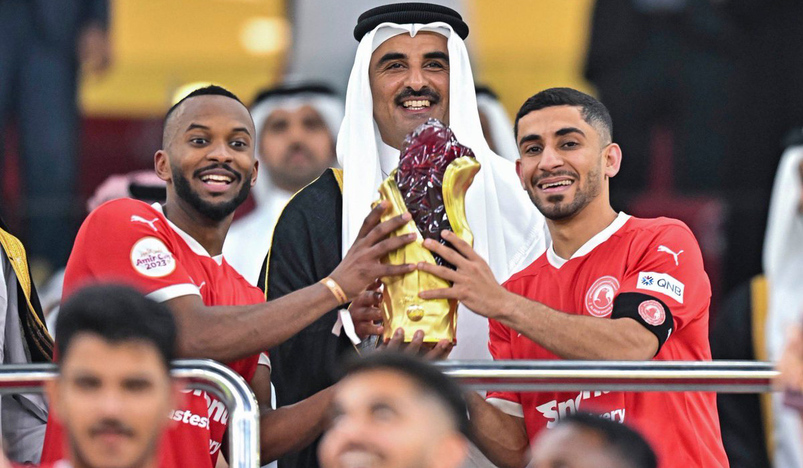 Al Arabi
Al Arabi were crowned champions of the 51st edition of the HH the Amir Football Cup, after beating Al Sadd 3-0, in the final match held on Friday at Ahmad bin Ali Stadium, to clinch the prestigious Amir Cup after a gap of 30 years.
Al Arabi raised its tally of titles to nine, runner-up to the golden record for the most prestigious tournament in Qatari football, reaping the fruits of an ideal season in which it competed strongly for the title of the Qatari League (QNB Stars League), and finished runner-up.
Al Sadd, the most crowned Amir Cup with 18 titles, was unable to save its current season, to come out empty-handed after abandoning the league title that it held in the past two editions in favor of Al Duhail.
After a goalless first half dominated by Al Sadd, Al Arabi put up a strong show after the interval with Omar Al Somah scoring a brace. Al Somah opened the scoring with a fine header in the 62nd minute and added another in 90+8 minutes after Hamid Ismaeil's strike in the 90th minute.
(QNA)