Ambulance Service expands operations during winter camping season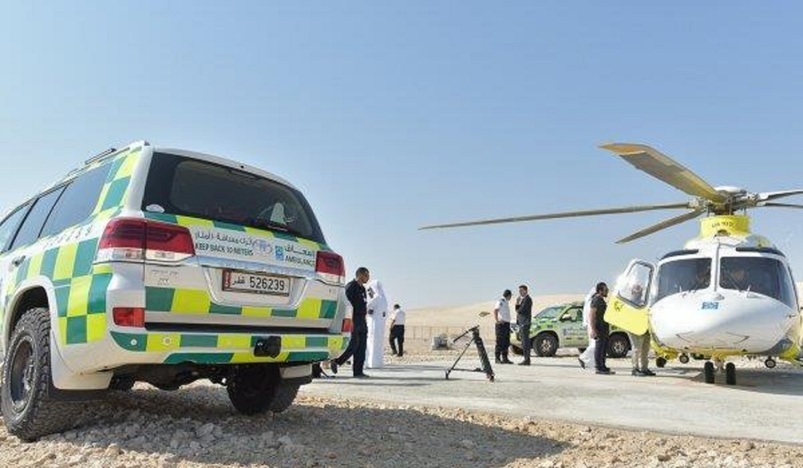 Qatar Ambulance Service Operations
Hamad Medical Corporation (HMC)'s Ambulance Service has expanded its special operations to different beach areas of Qatar this winter camping season.
The service has helped in transporting patients to the nearest HMC hospitals at the earliest and in any case of emergency, according to Ali Darwish, Assistant Executive Director of the Ambulance Service. 
It has been a regular practice for the Ambulance Service to support HMC's Sealine Medical Clinic working closely with other government entities to provide high-quality healthcare services to campers in the Sealine resort and surrounding areas. 
Beach Areas Operations
Ali Darwish affirmed that the service not only offer services to the Sealine beach area but also to other beach areas around Qatar as of today.
Due to the increase of visitors during the 2021-2022 winter camping season, the service has expanded from Sealine area to several beach areas including Dukhan, Al Ghariya, Al Khor and Simaisma.
 "In other areas Ambulance service operates depending on the number of incidents," he said. 
He added that due to the expansion of Ambulance Service operations to different beach areas patients are transported to HMC's hospitals in Al Wakrah, Al Khor and Dukhan instead of all being transported to Hamad General Hospital. 
"This has helped to reduce the patient load at Hamad General Hospital," Ali Darwish disclosed.
Sealine Area Operations
Air ambulance helicopters, paramedics, critical care paramedics, rapid response paramedics, supervisors, liaison officers and operations managers will also be dispatched by the Events and Emergency Preparedness Section at the Ambulance Service according to its predetermined operations plans to ensure optimum ambulance service coverage in Sealine area during the camping season, added Ali Darwish.
He said that Ambulance Service coverage in the Sealine area operates 24/7. During weekends Ambulance Service operates with regular ambulance, critical care service, life-flight and 4x4 vehicles, which are deployed for transporting patients from the sand dune areas to either the clinic, a standard ambulance vehicle, or to the helipad.
Covid-19 Cases
Speaking about number of cases during the winter camping season, Ali Darwish said, "There is a clear reduction in number of fatality due to awareness created among the public and various restrictions and rules." 
Qatar authorities contine to advise campers to adhere to COVID-19 preventive measures while the pandemic still in place. These measures include social distancing, wearing masks, regular handwashing, and to take safety precautions seriously.