Ambassador of Qatar Inaugurates New Embassy Building in Cyprus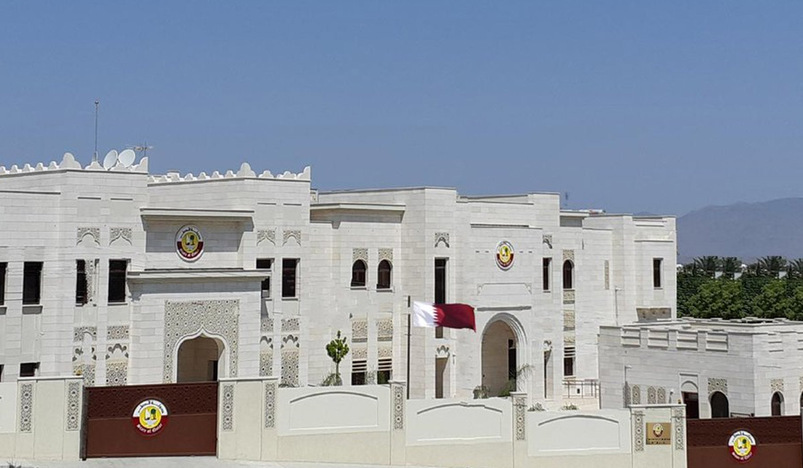 Qatar New Embassy Building in Cyprus
HE Ambassador of the State of Qatar to the Republic of Cyprus Ali Yousef Al Mulla inaugurated Yesterday, in the presence of the Cypriot president Nicos Anastasiades, the embassy's new building in Nicosia where the Qatari flag was raised as Qatar National Day approaches.
The street where the Qatari embassy is located has also been named to the Qatar Street, and the adjacent park renamed to the Doha Park.
Speaker of the House of Representatives in Cyprus Annita Demetriou and a number of their excellencies and heads of parliaments and diplomatic missions accredited by Cyprus, in addition to representatives of civil society and the business community.
The Cypriot President gave a speech to mark the occasion that political and economic ties between the two countries saw consistent growth. His Excellency noted that the level of investment in the embassy's new building reflects the depth of partnership between the two sides.
He said that the latest evidence of the strength of ties was the contract signed recently between QatarEnergy and Exxon Mobil to continue work in Cyprus' exclusive economic zone. His Excellency expressed his support of strengthening ties between his country, Qatar, and the European Union.
In her speech, the Speaker of the Cypriot House of Representatives highlighted the strength of the Cypriot-Qatari relations, adding that the opening of the new Qatari embassy building in the capital, Nicosia, is a proof of that.
HE Minister of Defense of Cyprus Charalambos Petrides praised ties between his country and Qatar, noting that the State of Qatar could make an important contribution to peace, stability, and prosperity of the region's peoples through cooperation based on the principles of United Nations.
For his part, Ambassador Al Mulla said that naming a street and park after Qatar and Doha reflects the strength of ties between the two sides, expressing his hope that the embassy's new headquarters will be a symbol of cooperation between the two countries.
He thanked the government of Cyprus for the support it provided with regards to the embassy and renaming the street and the park.
Source: QNA