All you have to know before choosing a bespoke flooring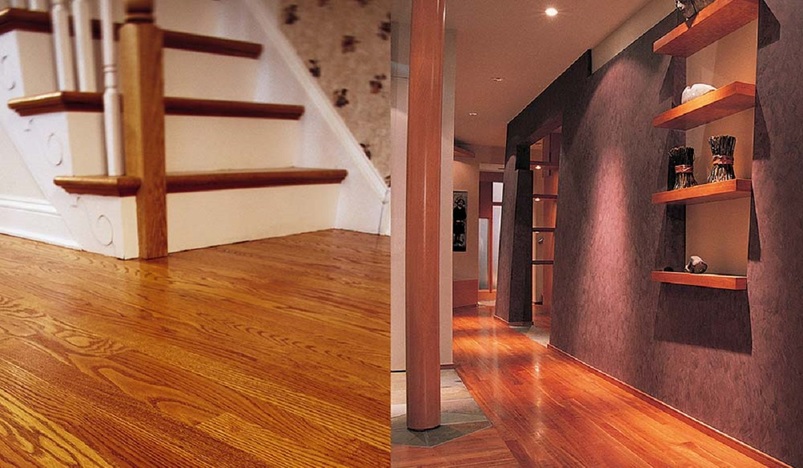 Bespoke Flooring Tips
Bespoke flooring is a more and more popular request nowadays. Developers, interior designers and customers choose that unique, 100% customised wood flooring in order to give their projects that personal touch that transforms any space into "home".
However, there are a lot of aspects to take into consideration when choosing your bespoke flooring: the shade, the final texture of the finish, the type of wood and even the style you want to recreate with wood tiles. All are essential elements that will dictate not only the appearance, but also the functionality of the floor afterwards.
Here are 3 tips that will help you choose a bespoke flooring tailored to your needs:
Choose your hardwood flooring carefully!
When it comes to hardwood flooring, there are multiple boards structures that you have to choose from, each of them being very distinct in terms of maintenance, environment preferences and even technical specifications.
Solid wood flooring is a single-layered board made of natural wood, known for its extended life (up to 100 years), but also for the generous possibilities of refinishing and sanding. However, the main disadvantage of this material is the lack of elasticity, reacting badly to large variations in temperature or excessive humidity.
Engineered wood flooring, which is a multi-layered board made of natural wood, has a lifespan of 20 to 40 years and allows performing a smaller number of refinishing processes (1 or 2). However, the boards are much more stable and more resistant to humidity or temperature variations, becoming an excellent option for underfloor heating systems.
There are advantages and disadvantages to each type of hardwood flooring, but the most important part is choosing the material that best suits the environment in your home! This way, you will not encounter any problems later.
Does this look match your lifestyle?
Once you have chosen between engineered wood flooring and solid wood flooring, it is essential to plan your design carefully. A mistake that many customers make at this stage is to exclude the functional aspect: does this color or finish fit your lifestyle?
To be more explicit, here is an example. The parquet in a house with children is often exposed to stains: the baby's food, the first artistic attempts and even simple experiments in the world of play can leave visible marks on the floor surface. In this case, it is recommended to opt for dark, natural shades that tend to mask the unpleasant visual effect. In contrast, a white or light gray floor will become a perfect gallery for children's "works of art."
Choose classic over trendy
As in any industry, trends come and go when it comes to bespoke flooring. Instead of choosing a very trendy parquet, we advise you to opt for a timeless, classic look, which will be equally in fashion decade after decade.
Choosing the right bespoke flooring can be a hard task even for the more experienced ones. Always take into consideration both the design and the functionality of your hardwood flooring and embrace that simple, classic and timeless look that natural wood has to offer!