All-Female Afghan Robotics Team Receive Scholarships to Study at Qatar Foundation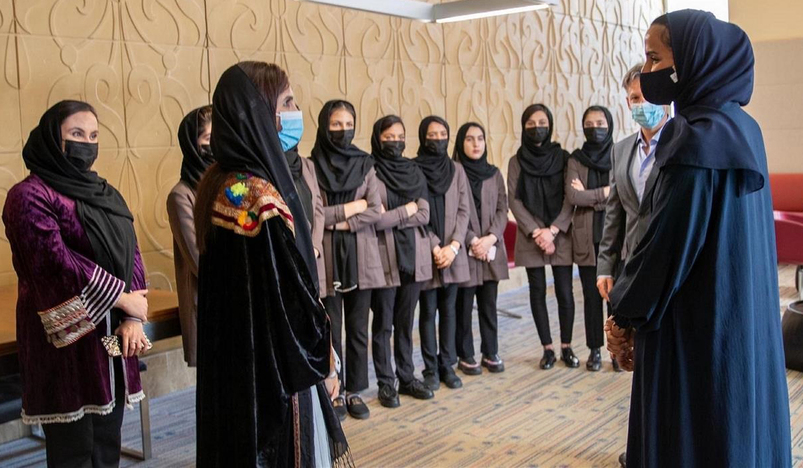 All-Female Afghan Robotics Team
Members of an all-female Afghan robotics team evacuated from Afghanistan to Qatar are to continue their education through scholarships at Qatar Foundation's (QF) Education City, jointly funded by Qatar Fund for Development (QFFD).
The team, known as the 'Afghan Dreamers', were flown to Doha on a flight organised by Qatari officials after their home country came under Taliban rule and are now being housed at Education City, where they will receive scholarships to keep pursuing their studies through a strategic partnership between QF and QFFD.

"These talented, creative students have been living through a time of uncertainty and upheaval and at QF, we want to do whatever we can to ease their concerns in the present while also helping them to look to the future," said QF Vice-Chairperson and CEO Sheikha Hind bint Hamad Al Thani.
She added: "By providing them with scholarships to study at Education City, their education can now continue uninterrupted. We are currently assessing their specific needs to ensure they receive the learning experience within our schools and our pre-university preparatory programme that best suits their abilities and their goals."
She said: "Our priority is to ensure that these students feel safe, cared for and confident in the knowledge that their education will not be affected by this immensely difficult period in their lives."
Meanwhile, US Secretary of State Antony Blinken and Assistant Foreign Minister and Spokesperson for the Ministry of Foreign Affairs H E Lolwah bint Rashid Al Khater met with the Afghan team members at Education City on Tuesday.