All buses on the Doha Metro Golden Line are now 100% electric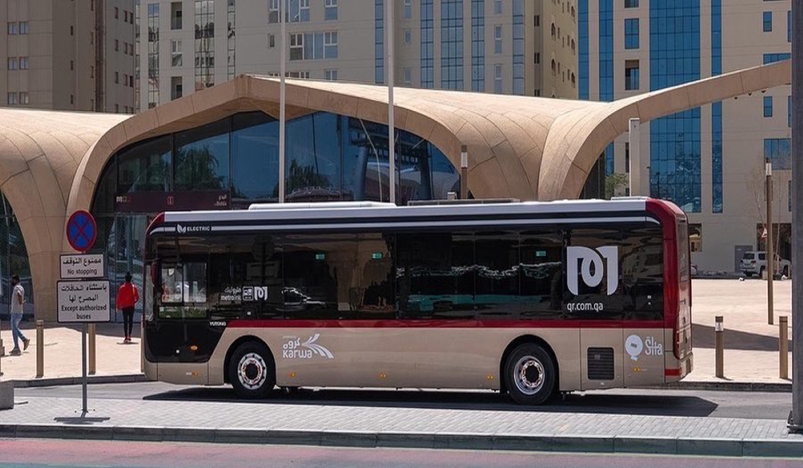 Doha Metro Feeder bus 100% powered by a new Electric fleet
"Mowasalat Karwa", the official transportation provider in Qatar, announced on its official Twitter page that all Metrolink services for the Doha Metro Gold Line are now using electric buses.
There were buses from Al Bidda to the green and red lines. A bus replacement service ran between Bin Mahmoud and Al Sadd. The Doha Metro's Gold Line covers 11 stations from Ras Bu Abboud to Al Aziziyah.'
By 2022, 25% of public transportation fleets of buses should be electric and during the 2022 World Cup, electric buses will be used for the principal services to make it the first football world cup to make use of electric mass transit buses.
Public bus services, government school buses and Doha Metro feeder buses will be gradually converted to electric buses, in order to achieve the required percentage to reduce the harmful carbon emissions caused by conventional buses by 2030.
As of July last year, ABB, an automation company, had been awarded a contract for the design, supply, testing, and commissioning of a new high-power charging infrastructure for one of the world's largest fleets of electric buses.
This comes in implementation of the electric vehicle strategy prepared by the Ministry of Transport in cooperation with the concerned authorities, which is part of the ministry's strategy to provide an integrated multimodal transportation system on a world level that provides safe, reliable, and environmentally friendly services in accordance with Qatar National Vision 2030, which focuses on economic, social, and environmental development.