Ali Murshid Wins Air Pistol Gold Medal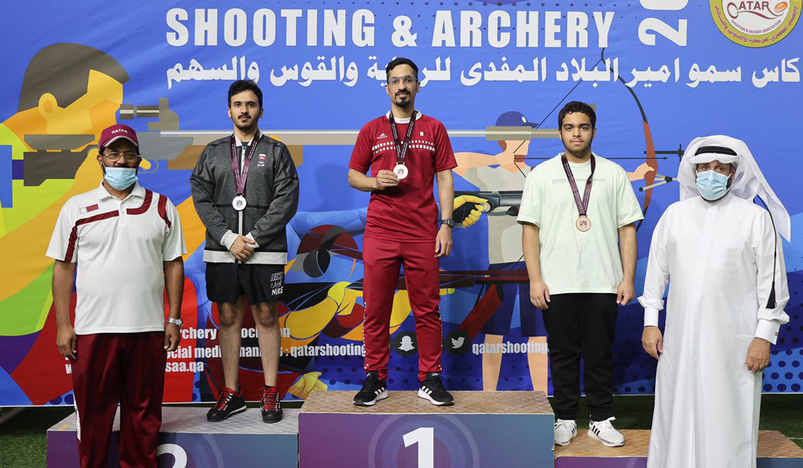 Ali Murshid won the gold medal
Ali Murshid won the gold medal of the men's 10m air pistol in the competitions of HH the Amir's Shooting and Archery Cup which was held today at Lusail Shooting Club, organized by the Association until Nov. 21, with participation of more than 100 shooters.
Murshid won the title after he excelled in today's competitions and took first place, ahead of Ahmed Al Shamri, in the second place, and Mohammed Al Maadheed, who finished in the third place.
Ali Murshid expressed his happiness for winning the gold medal of the 10m air pistol after a strong competition from all participants.
On the other hand, Abdullah Al Hajri won the first place in the youth category 10m air pistol completions, Hamad Al Hajri finished in second place, while Ali Al Ajmi came in the third place.
SOURCE: QNA