Ali bin Smaikh Al-Marri Elected President of Arab Network of National Human Rights Institutions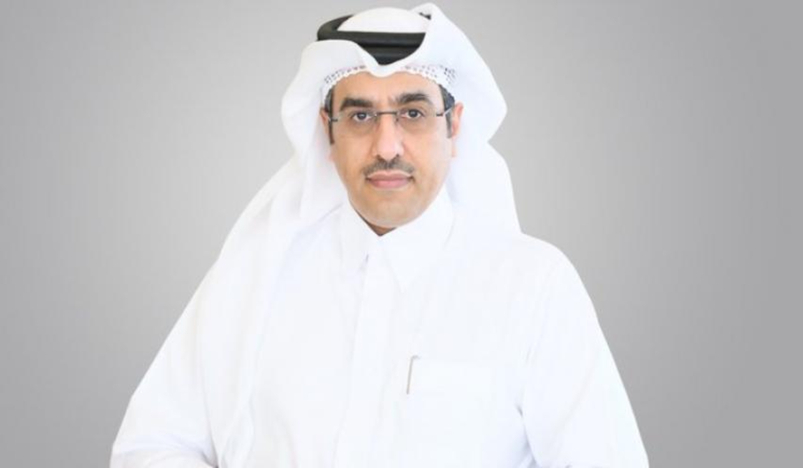 HE Dr. Ali bin Smaikh Al-Marri
The 17th General Assembly of the Arab Network of National Human Rights Institutions elected HE Dr. Ali bin Smaikh Al-Marri as President of the Network in its 2021-2022 session, and the National Human Rights Committee in Mauritania was chosen to assume the presidency of the Arab Network in its 18th session for the year 2022-2023.
In his opening speech to the General Assembly of the Network, HE Dr. Al-Marri thanked the Independent Commission for Human Rights in Palestine for their appreciated efforts during their presidency, stressing at the same time the completion and advancement of the Arab Networks march during its term as president, and the Networks continued provision of the required support to the Palestinian Commission to end occupation and the promotion and protection of human rights in Palestine.
HE Dr. Al-Marri said, that after ten years since the establishment of the Arab Network, with diligent work and fruitful cooperation between member institutions and partners, the role of the network crystallized as well as the extent of its effectiveness, and its response to the needs of national institutions in various fields, from international, technical, legal, logistical and scientific support, building and raising capacities, in addition to the support of the Arab Network for its partners in implementing their plans and goals, and supporting the position of national institutions within the international human rights system.
His Excellency pointed out that one of the most important roles played by the Arab Network is to support the just cause of Palestine until the end of the occupation and the independence of Palestine with Jerusalem as its capital in accordance with the resolutions of international legitimacy.
His Excellency praised the efforts of the Arab Network represented by the member institutions and the public administration in the country of headquarters - Qatar - during the past years, saying that these efforts established the Network on a solid foundation based on consensus and cooperation that was dedicated within the Arab Network's strategy, which includes the years from 2020 to 2024, so that this more effective and harmonized cooperation between member institutions and the public administration, and with network partners, especially the Office of the High Commissioner for Human Rights, the United Nations Development Program, the Arab League, the Global Alliance of National Human Rights Institutions, the Arab Institute for Human Rights, and the United Nations Economic and Social Commission for Western Asia "ESCWA" to be one of the main and active partners with the Arab Network, especially on the subject of the sustainable development goals for the year 2030, and other topics that intersect with the goals of both organizations.
HE Al-Marri added, that everyone hope that Coronavirus will end and so its effects, so that during our presidency we can accomplish a lot, by activating the implementation of the operational plan of the networks strategy, and implementing the recommendations of the networks conferences and general assemblies,
His Excellency noted that the conference, which will be organized in Doha on December 1-2, on international solidarity and the 2030 sustainable development plan, will be one of the important activities on which the Arab Network relies on developing a map on which it is going to effectively contribute to the implementation of the 2030 sustainable development goals.
The President of the Arab Network Issam Younis in its session for the year 2020-2021, announced in his opening speech the handing over of the presidency of the Network to the National Human Rights Committee to HE Dr. Ali bin Smaikh Al-Marri.
Younis pointed out that the Arab Network has established a distinguished position in the Arab human rights scene and has clearly contributed to strengthening the capabilities of Arab national institutions, enabling them to play their role and achieve their mission.
At the conclusion of the 17th annual general meeting of the Arab Network, the Executive Committee of the Network met under the presidency of HE Dr. Ali bin Smaikh Al-Marri , President of the Arab Network, and the Networks executive discussed a package of themes that included the approval of the annual reports for the years 2019-2020, in addition to reviewing the two completed work plans of the Network for the year 2019-2020. The approval The Networks work plan for 2021.
The Executive Committee also reviewed the recommendations of the previous General Assembly "16" and what was implemented, and the latest developments in the Palestinian cause, in addition to discussing developments in the accreditation process with the Accreditation Sub-Committee, reviewing the needs of institutions in this regard and reviewing the latest developments in the establishment of the Sudanese National Human Rights Commission. (QNA)