Al Thawadi expresses pride after inauguration of Al Thumama Stadium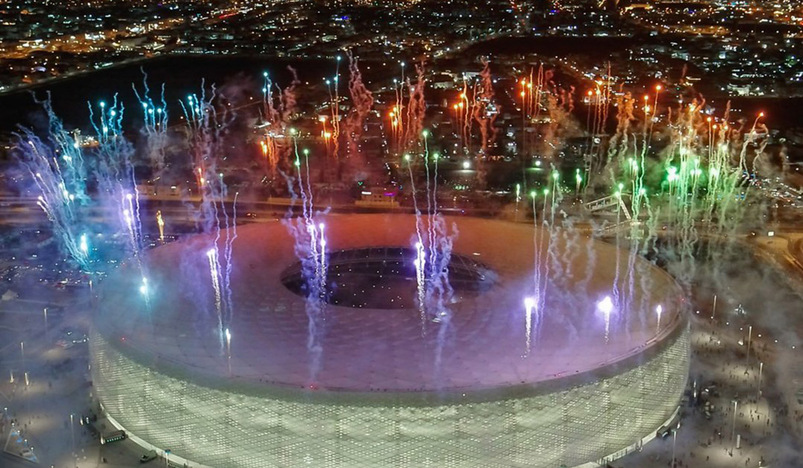 Al Thumama Stadium
HE Secretary-General of the Supreme Committee for Delivery & Legacy (SC) Hassan Al Thawadi expressed pride in the readiness of the sixth Qatar 2022 World Cup stadium, after the inauguration of Al Thumama Stadium, which hosted the final of 49th HH the Amir Cup, that saw Al Sadd's victory Al Rayyan on penalties on Friday evening.
In remarks, HE Secretary-General of SC Hassan Al Thawadi said, "We are incredibly proud to have inaugurated the sixth tournament-ready stadium ahead of next year's FIFA World Cup. Al Thumama is a very special venue for everyone in Qatar. It pays tribute to an important piece of clothing that is proudly worn by men and boys across the Arab world and its unique design showcases the talent and innovation of our people."
Al Thawadi added that Al Thumama Stadium sheds light on the potential of Qatari competencies, referring to the Qatari architect Ibrahim Al Jaidah, who excelled in designing the new sports edifice.
Al Thawadi continued, "We are now within touching distance of the World Cup. Soon we will pass the one year to go milestone and host the FIFA Arab Cup which will give us a major opportunity to test all our plans for Qatar 2022. We stand ready and prepared to host a memorable World Cup for the benefit of Qatar, the region and the world."