Al Nema: World Cup won't affect citizens and residents travelling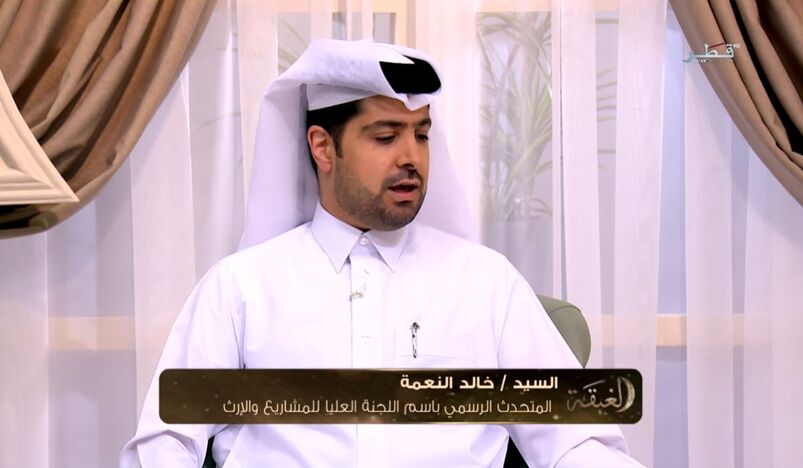 Mr. Khalid Al Nema, the official spokesperson of the Supreme Committee for Delivery and Legacy on Qatar TV
Mr. Khalid Al Nema, the official spokesperson of the Supreme Committee for Delivery and Legacy confirmed that Qatar's Preparation in terms of infrastructure and hosting the world cup is close to 100% while preparations for spectator experience are what remains.
As for the rumor that anyone who travels in June will not be able to come back to Qatar, Mr. Al Nema confirmed in statements during his appearance on "Al Gabga" Program on Qatar Television, that Residents and citizens of Qatar will be able to vacation and travel abroad as usual during the world cup. However, he hopes that they are around to witness the tournament, noting that Qatar will be the focus of attention in November the same way it was during the 2006 Asian Games and the Arab Cup which he thought was "a true world cup experience". 
As for the rumour that Government Entities would close during the world cup, Al Nema said: "This depends on each entity and whether staff arrival to their work will be affected, so they need to create an appropriate workaround."
"However, work must go on, and what we have been through during the pandemic trained us to work from home, and gave us a setting where working remotely is possible." He added.
Speaking on roads and streets infrastructure, Al Nema said: "Our work scope at the Supreme Committee for Delivery and Legacy is associated with the World Cup Stadium and the training fields, and they are fully complete".
Al Nema further added that there is a coordination between the Supreme Committee for Delivery and Legacy and other entities such as the Public Works Authority (Ashghal), Ministry of Transport, and Traffic Department, relating to road closures and advancing infrastructure.
Al Nema noted that Arabic influences were evident during the Final Draw Ceremony, the Musical Fusion, and Qatari Folklore segments, mentioning that there are also daily communications with FIFA. 
Watch the YouTube video below to catch up on the episode where Mr. Khalid Al Nema made an appearance on "Al Gabga" program: