Al Khor Park Zoo section adds more animals, announces new mobile app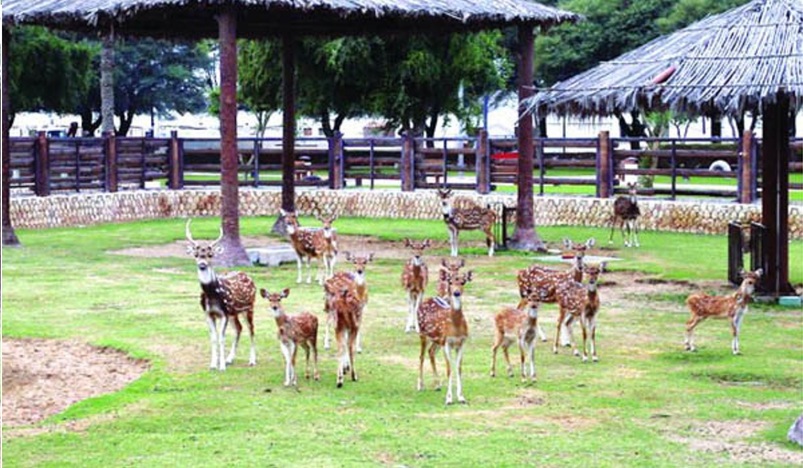 Al Khor Family Park & Zoo-Qatar
Al Khor Family Park & Zoo-Qatar has added more animals to attract visitors and announced plans to launch a mobile app soon enabling visitors to buy entry tickets online.
The facility has started receiving a growing number of visitors due to the pleasant weather.
Entry Tickets
Speaking in a Qatar TV programme, General Supervisor of Al Khor Park, Muhammad Mujeeb Al Khayarin said that the entry ticket of the Park is available at Al Meera branches to save the time of visitors at ticket counter of the park.
"The ticket costs QR15 for adults and QR10 for children up to 10 years. The park receives visitors from 8am to 10pm throughout the week. Tuesday is dedicated for women and children," added Al Khayarin.
"The devices have been distributed to the security personnel at main entrances of the Park. The application is expected to start operation within a week," he furthered.
More Animals
According to Al Khayarin, the Al Khor Family Park, which is also running a mini zoo, recently added a group of squirrels allowing visitors to take a close look.
"The squirrel cage attracts a large number of visitors especially in the evening," he said.
Located in an area of 240,000 sqm, Al Khor Park comprises two parts: environment and entertainment.
Al Khayarin mentioned that the environmental section of the park witnessed recent expansion of wild animals. The section has many units like bird cages of birds in an area of 11,500 sqm and 40 meters high housing water birds such as flamingo, goose, and duck.
The following are added to the zoo:
•  2 giraffes
• 1 rhinoceros
• 1 Asian cat
• 1 wild cat
• 7 bird cages with 2 Macau birds (1 yellow and 1 blue)
• 10 African Casco birds
• 20 lovebirds
• 20 wildbirds
• 6 Amazon birds
• 8 Indian parrots
The waterfowl birds without cages that are added to the large bird cage include:
• 8 flamingos
• 12 ibis
• 22 white geese
• 12 white ducks
• 6 Ethiopian chicken
• 24 Indian peacocks
"A study has been completed and soon the visitors will be surprised to see many new animals and birds," he added.
New Plans
Referring to the plan of the Park to allow visitors to be close to animals and birds to enjoy their company, Al Khayarin said that the park is about to launch a complete programme soon which will allow visitors to feed giraffes and other animals.
Violations
With regards to the violations from visitors at the Park, Al Al Khayarin said that bringing food from homes and feeding animals affects the health of animals. He also urged visitors to avoid damaging trees and plants of the park.
New Sections
According to the earlier figure released by the Public Parks Department, the mini zoo of Al Khor Family Park has seven new sections which house 315 children's favourite animals of 49 species.
Various Species
Currently, the zoo is home to:
• 1 Asian bear
• 2 African lions
• 2 Bengal tigers
• 2 white tigers
• 2 black jaguars
• 2 cheetahs
The monkey section includes:
• Two chimpanzees
• 12 baboons
• 16 vervet
• 12 cappuccino
• 3 rhesus
The crocodile pond has 3 Nile crocodiles.