Al Attiyah Leads First Day of Hail Cross-Country Rally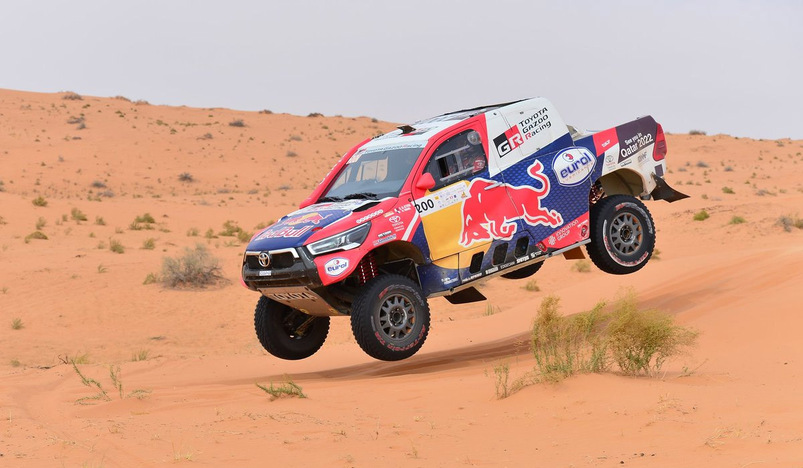 Al Attiyah Leads First Day of Hail Cross-Country Rally
Qatar's Nasser Saleh Al Attiyah topped the first day of Hail Cross-Country Rally, the final round of the FIA World Cup for Cross-Country Rallies.
Al Attiyah, accompanied by his French navigator, Mathieu Baumel, aboard a Toyota Hilux, completed the special stage for the first day, which amounts to 258.14 kilometers, subject to timing, in 3:20:01 hours, 6.05 minutes behind his closest competitor, Russian Denis Krutov in second place with a time of 3:26:06 hours.
The rally will witness participation of 29 cars in the FIA classification, 4 T1 cars with 2022 specifications, 27 cars in the local classification, 29 participants in the categories of regular motorcycles and four-wheelers (Quads), along with 3 drivers in the trucks category.
Source: QNA