Al-Attiyah and Baumel win the 2023 Baja Spain Aragón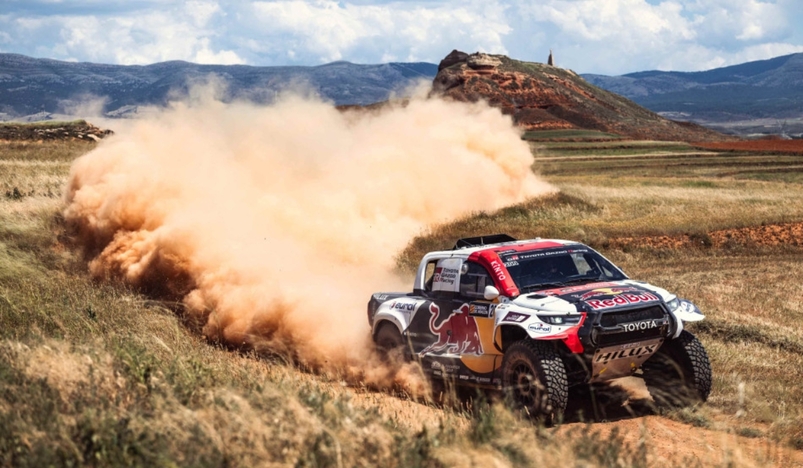 Al-Attiyah and Baumel win the 2023 Baja Spain Aragón
Qatar's Nasser Saleh Al-Attiyah and Andorra-based co-driver Mathieu Baumel extended their leads in the FIA World Cup for Cross-Country Bajas Drivers' and Co-drivers' Championships with a hard-earned victory at Baja Spain Aragón.
Lucas Moraes and Kaique Bentivoglio team from Brazil put up a strong fight during the fourth round of the series, but the Toyota Gazoo Racing DKR Hilux team prevailed by 1 minute and 43.2 seconds.  
With this victory, Al-Attiyah now has a total of six victories in Spain, and a fifth with Baumel.
Al-Attiyah said: "This is a fantastic result for myself and Mathieu and it puts us in a really strong position in the FIA World Cup after four rounds with three wins and one second place."
Nasser Saleh Al-Attiyah (QAT)/Mathieu Baumel (AND) Toyota GR DKR Hilux finished the race at 6hr 18min 37.2sec
Source: FIA