Ajyal Film Festival Director: Festival Enhances Cinema's Cultural, Human Voice in Society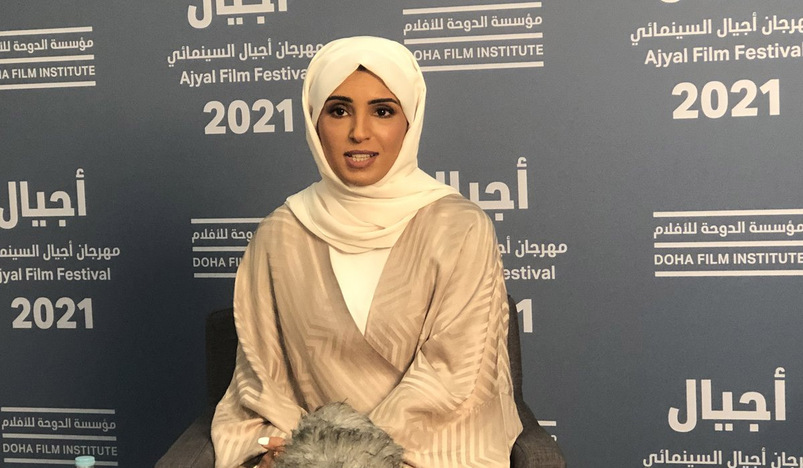 Fatima Hassan Al Rumaihi
Fatima Hassan Al Rumaihi, Director of the Ajyal Film Festival and CEO of the Doha Film Institute (DFI), underlined that the festival was able, over nine years, to change the prevailing stereotype about cinema in society by making cinema a voice for humanitarian and cultural issues.
In a statement to Qatar News Agency (QNA), about the impact of the festival in changing the stereotype of cinema and the interaction of Qatari society with the festival, Al Rumaihi said that nine years after the launch of the Ajyal Film Festival, it has created a significant change as the cinema was viewed as entertainment only but now there is a belief that the film carries a message that affects societies directly.
She added that directors are working on this basis as they seek to change the reality of their societies for the better, noting that changing this view was not only through films but through a cultural and creative system in Qatar that included various elements of culture and arts.
Regarding the values carried by the Ajyal Film Festival, Al Rumaihi said that the festival carries deep human values, which are critical in choosing the participating films. She explained that the 2021 festival aimed to establish the values of coexistence, understanding, rapprochement, and tolerance, as well as attention to environmental and climate issues, and other human values because every film carries an important human value, adding that the films that showcase the problems and poverty issues, also present hope for change. The festival sheds light on such issues cause regular cinema screens won't do so, she explained.
On the possibility of the DFI producing feature films for the winning works of the Doha Drama Writing Award and the Katara Prize for Arabic Novel, Al Rumaihi said that DFI is already cooperating with the two awards and benefit from the winning works in updating the data and information bases, as the two awards revealed creative writings and talents and new voices in the fields of drama and novel, but at this stage, DFI is supporting projects' owners who seek to implement them and does not produce directly.
Al Rumaihi indicated that the DFI will prepare a special preparation for the 10th Ajyal Film Festival in line with Qatar's hosting of the 2022 World Cup.
On Thursday, the 9th Ajyal Film Festival showcased the movie "Orca" (Qatar, Iran/2021), produced by Katara Studios. The film documented the story of Elham Sadat Asghari. The Iranian swimmer set a world record for the 'fastest 10 km swim, one arm, in 4 hours, 58 minutes and 32 seconds and has set records by swimming for over three hours non-stop wearing handcuffs.
Source: QNA