Ajyal Film Festival 10th Edition Kicks off Virtually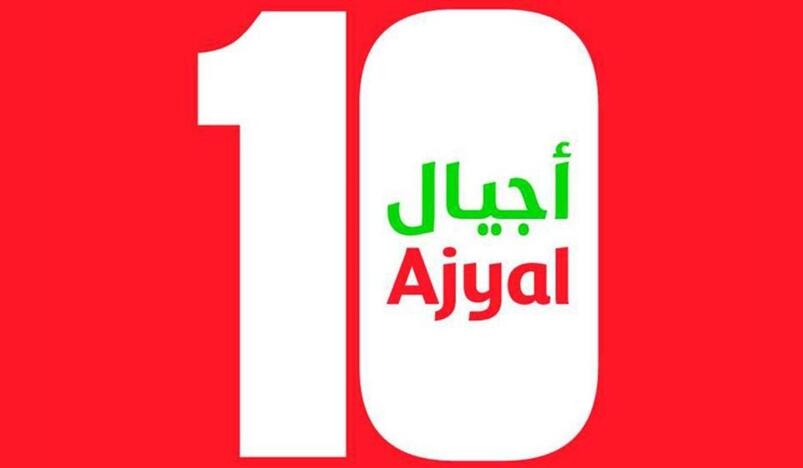 Ajyal Film Festival 10th Edition Kicks off Virtually
Ajyal Film Festival launched its 10th and special edition today through an online meeting with the participation of a record number of more than 600 judges from more than 50 countries.
The festival is one of the leading film events in the world to celebrate young people, their positivity and passion for cinema.
Over 8 days, the junior and young judges from 8 to 25 years old will watch, discuss and critique a selection of short and feature films from around the world.
In this context, CEO of the Doha Film Institute and director of the festival Fatima Hassan Al-Rumaihi welcomed Ajyal judges and described them as the beating heart of the festival and the main and true element that distinguishes the festival.
Al-Rumaihi said in a speech on the occasion that, at the 10th edition of Ajyal Film Festival, everyone believes in its mission and is fully aware of the great benefits that come to young people as a result of their participation, stressing that in the coming days, the young judges will discover new voices in the world of cinema, while expressing their creative voices and learning first of all how films can be the most powerful means of achieving positive change.
She added that festival prepared a diverse program of stories that reflect the changes currently being experienced, from conflicts to natural disasters faced by people around the world, confirming that these stories will help to build values of empathy and a better understanding of humanity among young people, and show how the human spirit rises above all these difficulties, noting that the judges will discover that the hope, behaviors and ambition they aspire to is not much different from what others carry anywhere in the world.
The junior judges shared their opinions and enthusiasm to participate in the festival, both to watch special and captivating films, as well as to communicate with their peers and build new friendships.
The judges are divided into three categories including new moon (8 to 12 years old), crescent (13 to 17 years old) and full moon (18 to 25 years old), and they will watch films by prestigious and emerging directors, three of which received support from the Doha Film Institute including the Iranian, French and Qatari film "Until Tomorrow" by director Ali Asgari, which provides a touching portrait of the millennial generation and how it is re-testing the value system in Iran and other countries, the film "Kashkish" without the feathers, we cannot live" (Qatar / Lebanon / Germany / 2022) directed by Lea Najjar, set in Beirut, and then the film "One Piece" (Qatar, Syria, Germany, UAE / 2022) by director Antoine Antabi, which is a beautiful animated film in the Claymation style to show us the courage and determination of refugees through the character of Midian, who is forced to leave his war-torn homeland. 
Source: QNA