After Helping Qatar Fight Covid-19, the Cuban Medical Brigade Returns Home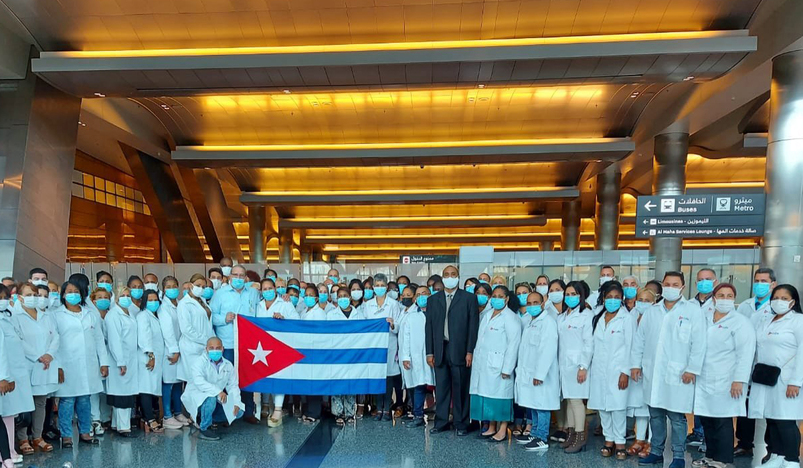 Cuba Healthcare Workers at HIA Qatar
Henry Reeve International Medical Brigade from Cuba has returned home after producing "outstanding outcome" in helping Qatar tackle the COVID-19 pandemic, the Cuban embassy in Doha said on Monday.
Established in 2005 to offer Cuba's medical help to those who suffered the impact of hurricane Katrina in the United Statesthe Henry Reeve Brigade has delivered high quality health care services and medical supplies to hundreds of thousands of populations throughout the world. 
These services include prevention as well as treatment. Its message is one of human solidarity and peace, building bridges of understanding between different countries, regardless of ideology and cultural background. In that sense, the Henry Reeve Brigade represents the best of international cooperation for the good of humanity.
Since the start of the COVID-19 pandemic, the Brigade has distinguished itself as a true leader in both the global North and South, offering emergency assistance.