After airlines, UAE private jet operators ready for special trips to Doha during FIFA World Cup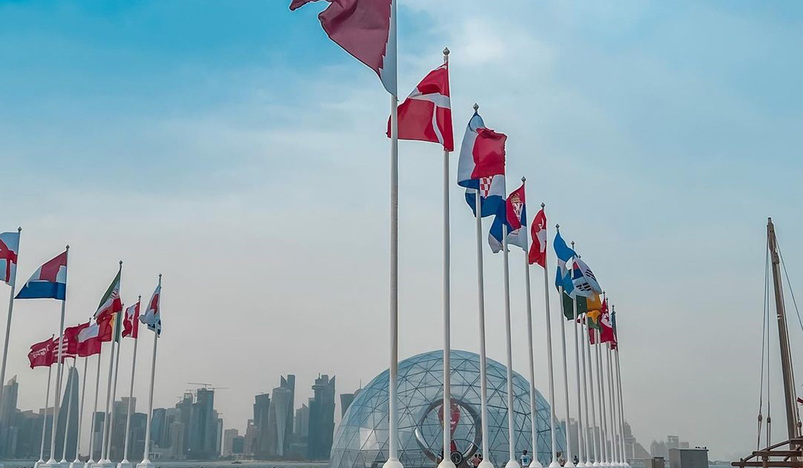 FIFA World Cup
After airlines, it is the turn of private jet operators to catch the upcoming FIFA World Cup related rush. Some of the biggest UAE based jet operators have confirmed they have special runs to Doha come November and December, when the matches are on.
DC Aviation Al-Futtaim, a joint venture between Al-Futtaim and Stuttgart based DC Aviation, is one among them. "The round-trip flights to the biggest sporting spectacle in the world which starts on November 21 offer UAE-based fans a once-in-a-lifetime opportunity to see their favourite team in action," said the company in a statement.
Airlines are set for a massive surge in demand for Qatar-bound flights during the event. Indicative flight booking rates from Dubai to Doha were quoting at around Dh6,000-Dh7,000 a seat earlier while flight capacities were constrained.
Dubai-based private aviation firm Jetex is seeing many inquiries from interested fans. "We are receiving a large number of inquiries from international travellers planning to attend the FIFA World Cup," said Adel Mardini, CEO, Jetex. "We also look forward to facilitating private jet flights and arranging all-inclusive travel packages for all football fans from the UAE planning same-day return trips to Qatar."
Flying from Dubai to Doha and back on charter flights costs around $20,000 (Dh73,000) under normal circumstances.
New airspace for Qatar
Airlines too are ramping up capacity on key sectors and state-owned Qatar Airways could easily be the biggest beneficiary. "There is a huge interest from other airlines to operate both scheduled and charter flights during the FIFA World Cup into Doha," said Akbar Al Baker, Qatar Airways' CEO, during a virtual interview last week.
To handle the influx, Qatar has refurbished its older airport, which was the country's commercial international air hub until Hamad International opened in 2014. "The volume of people showing interest to come here gives us the feel that it will be a very successful event," said Al Baker. "We are well prepared, and we are looking forward to delivering the best experience to the spectators and to the teams."
In March, the UN's aviation body ICAO — the International Civil Aviation Organization - agreed to establish a brand-new airspace for Qatar. The move is expected to give the country operational control amid a spike in regional air traffic.
GULF NEWS