AFC Asian Cup Qatar 2023: Championship's Logo Revealed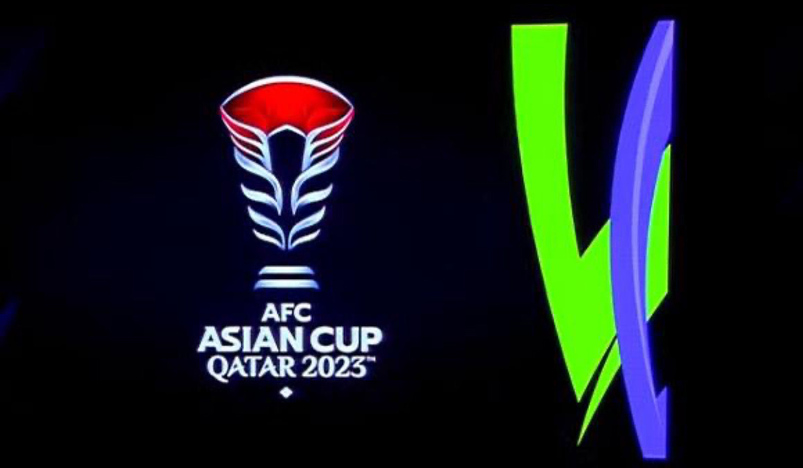 AFC Asian Cup Qatar 2023 Logo
The Asian Football Confederation (AFC) and the Local Organizing Committee (LOC) of the upcoming AFC Asian Cup Qatar 2023 have launched Thursday the Official Logo of the competition at the Opera House at Katara Cultural Village.
The newly launched logo combines the silhouette of the famous AFC Asian Cup trophy with unique cultural elements that embody the competition's spirit. The lines of the trophy draw inspiration from the feathers of the majestic falcon, a bird with historical significance to the nation of Qatar, and the petals of Asia's indigenous lotus flower. The two native symbols are united by one trait: their ability to rise above, as the lotus flower floats above water and the falcon soars in the sky.
The top of the logo is adorned with the iconic maroon, Qatar's national color. The typography is inspired by Arabic calligraphy, paying homage to the nation's language and its beautiful calligraphy. Finally, the logo is tailed with a shape resembling a diamond, which is the Arabic "nuqta" or dot that can be seen across many Arabic letters and is considered to be a symbol of clarity in Arabic writing.
HE President of the Qatar Football Association (QFA) and Chairman of the AFC Asian Cup Qatar 2023 LOC Sheikh Hamad bin Khalifa bin Ahmed Al-Thani said: "We are excited to once again welcome football fans to Qatar for what we hope will be the best AFC Asian Cup yet. Football has the power to unite people, promote important cultural exchange and leave a lasting legacy for Qatar and the entire Continent." "The reveal of the tournament's logo highlights the richness of Qatar's culture and puts in motion a countdown to the Continent's most prestigious football tournament. In the months ahead, the LOC will work closely with the AFC to create a memorable experience for fans and players alike, and showcase the tremendous talent that Asia has to offer," His Excellency added.
As the preparations for the competition reach the final stages, the logo will be a prominent feature across the host city, the eight confirmed venues as well as on competition collaterals and various online platforms that will further enhance the stature and brand of Asia's flagship competition, which will take place from Jan. 12 to Feb. 10, 2024.
(QNA)