Abujbara and Al Rumaihi carry Qatari flag during opening ceremony of Tokyo Olympics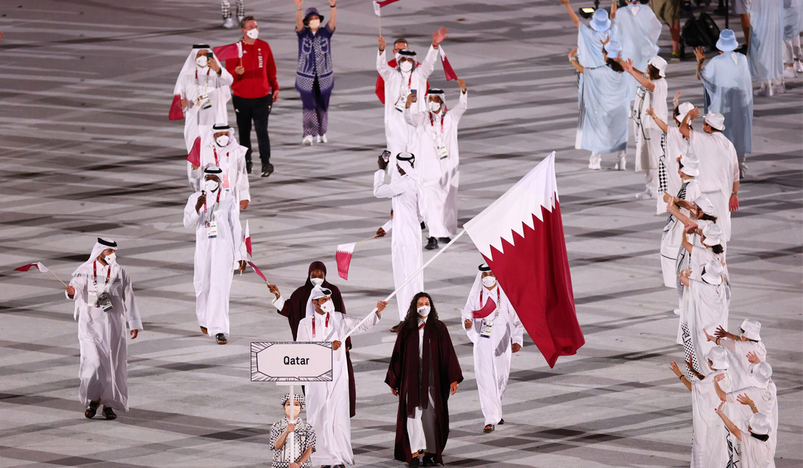 Flag bearers Tala Abujbara and Mohammed Al Rumaihi of Qatar lead their contingent during the athletes parade at the opening ceremony of the Olympics at the Olympic Stadium in Tokyo, Japan, yesterday.
Emperor of Japan Naruhito officially opened the 2020 Tokyo Olympics yesterday, wishing success to all participants, and appreciating the efforts made to make these games a success, especially in light of the Coronavirus pandemic that swept the whole world. 
The opening ceremony was attended by the President of the Qatar Olympic Committee H E Sheikh Joaan bin Hamad Al Thani, along with President of the International Olympic Committee Thomas Bach, H E Secretary-General of the Qatar Olympic Committee Jassim bin Rashid Al Buainain, and sports leaders.
The flag of the State of Qatar was carried by Tala Abujbara and Mohamed Al Rumaihi.