About World Water Day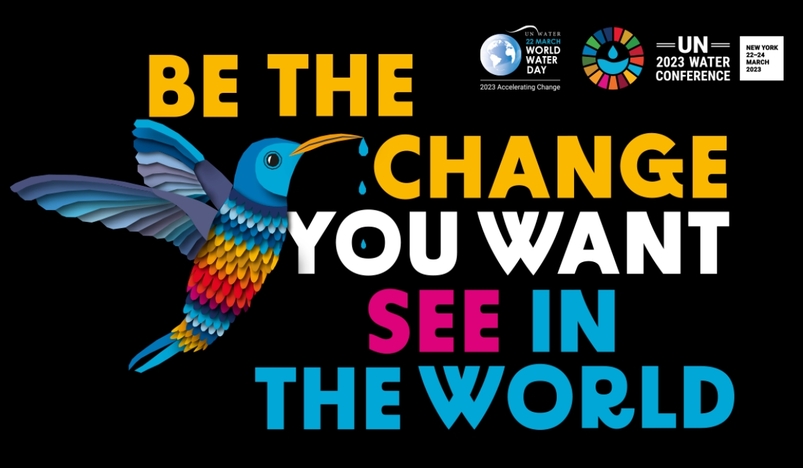 About World Water Day
World Water Day is an annual United Nations (UN) observance day held on 22 March that highlights the importance of fresh water. The day is used to advocate for the sustainable management of freshwater resources. The theme of each year focuses on topics relevant to clean water, sanitation and hygiene (WASH), which is in line with the targets of Sustainable Development Goal 6. The UN World Water Development Report (WWDR) is released each year around World Water Day. The first World Water Day, designated by the United Nations, was in 1993.
The intention is to inspire people around the world to learn more about water-related issues and to take action to make a difference. In 2020, due to the COVID-19 pandemic, there was an additional focus on hand washing and hygiene.
UN-Water coordinates activities with UN member organisations who share an interest in that year's theme. UN-Water mobilizes organizations of all kinds to action, whether globally or locally.
Non-governmental organizations active in the WASH sector, such as UNICEF, WaterAid and Water and Sanitation for the Urban Poor (WSUP), use the day to raise public awareness, get media attention for water issues and inspire action. Activities have included releasing publications and films, as well as organizing round tables, seminars and expositions.
End Water Poverty, a global civil society coalition with 250 partner organizations, sponsors Water Action Month each year and offers an event-planning guidebook.
The UN World Water Development Report (WWDR) is released each year on World Water Day. Information related to the annual theme gives decision-makers tools to implement sustainable use of water resources.
The theme for World Water Day 2023 is Be the change which encourages people to take action in their own lives to change the way they use, consume and manage water.  
The promises made by individuals on the campaign website will contribute to the Water Action Agenda - a main outcome of the UN 2023 Water Conference, which opens on World Water Day, 22 March 2023.
For more information, you can visit the UN-Water or the World Water Day website.