A new EAA program will provide primary education to nearly 7000 Zambian youngsters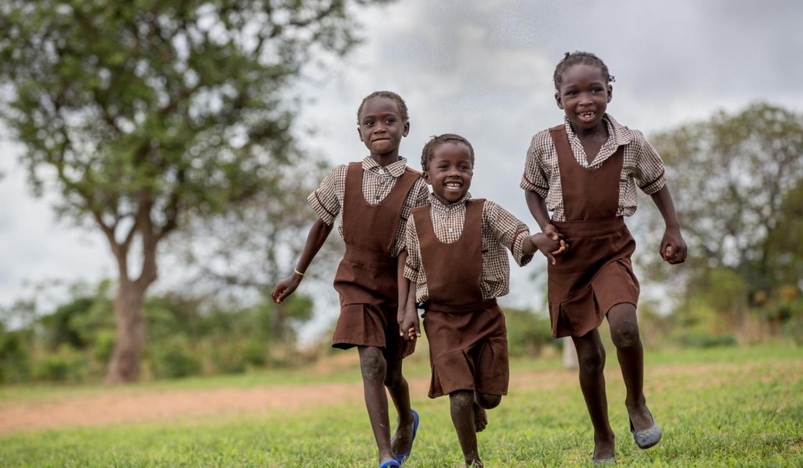 A new EAA program will provide primary education to nearly 7000 Zambian youngsters
In order to keep 7,000 Zambian children in a high-quality primary school, the "Empowering Vulnerable Children with Education" Project has been started in the Namwala District of Zambia by Education Above All (EAA) and World Vision.
The project is evidence of the value of education and the part it plays in enhancing people's lives both individually and as a part of communities.
The collaborative project, which is being carried out in collaboration with Zambia's Forum for African Women Educationalists and the Ministry of General Education, aims to improve the retention, access, and learning outcomes for thousands of at-risk primary school students.
The project is concentrated in the Namwale district, which is one of the country's most neglected regions in Africa.
By guaranteeing that there are enough competent teachers, suitable infrastructure, and instructional materials, the initiative will put its emphasis on delivering high-quality education.
As part of their efforts to raise awareness of the value of education and to persuade parents to enroll their children in school, EAA and its partners will also work with the neighborhood communities.
It is believed that the project will enhance both the general society and the lives of Zambian children. It focuses on the importance of collaboration in achieving common goals as well as the function of education in benefiting the lives of both individuals and communities.
It also aims to increase retention rates among primary-level pupils who are in danger of dropping out of school through the integration of current child safety and educational systems. By identifying these students, the Early Warning System will enable timely risk factor reduction.
The school administration and the Stay in School Committees will work together to monitor and identify students who are at danger of dropping out and provide customized retention solutions through action-oriented work plans.
The EAA's EAC programme has been working in Zambia since 2017, and has been effective in providing quality primary education to approximately 175,000 out-of-school children in 29 districts.
"Some kids experience difficulties that make it harder for them to stay in school. Living in poverty, being exposed to conflict-affected areas, having a chronic condition, being required to work (kid labor), and being disabled are a few of these. Leena Al Derham, Education Above All Foundation.
"We are pleased to support yet another joint partnership project in Zambia. Together with our partner and other sponsors, we are assisting children in remaining in school and giving them the chance to study and develop the skills they need to reach a brighter future."
Zambia's education "needs" urgent assistance
Almost 58% of the population of Zambia, one of the world's poorest nations, lives below the poverty line, according to the UN. Many children are unable to receive high-quality education as a result of this poverty, which is mirrored in the nation's educational system.
UNESCO's Education for All Global Monitoring Report notes that Zambia has one of the highest rates of out-of-school children in Sub-Saharan Africa. 22% of primary school-aged students missed 1.4 million days of school in 2018, according to estimates. About 700,000 more girls than boys are not attending school, making their condition worse.
About 30% of pupils in grade 5 can read a simple phrase, while only 13% can perform basic mathematics, according to the World Bank, showing a major disparity in the quality of education being offered in Zambia.
The country's economic potential is also constrained by a lack of competent labor.