Yen Sushi Bar - Simple Menu, good food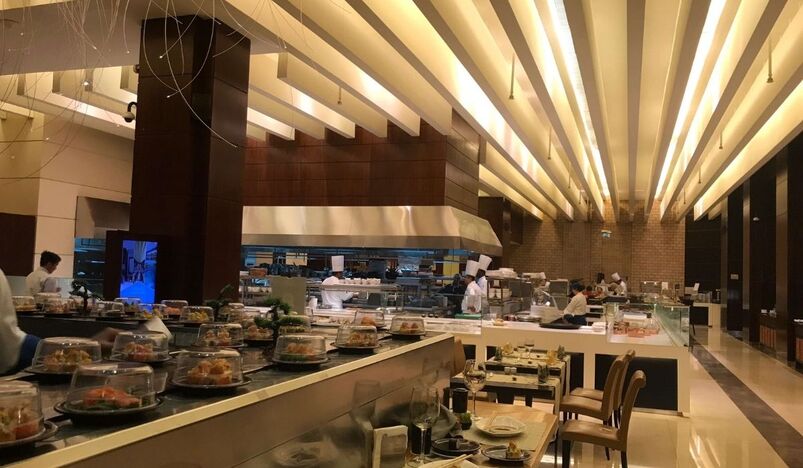 Yen Sushi Bar
Tucked away in a corner of a large dining hall is Yen Sushi Bar. First impressions are confusing – there are blue and red chairs that are almost an eye-sore right in front of you, and a gift shop, on the left. Our eyes catch the mini conveyor belt with colourful sushi doing the rounds in the distance – the ambience is a mismatch.

The food, however, makes up for it. The menu is simple, with four pages of varied combinations of sushi.

We try the crab salad. It's tasty – shredded crabstick with a subtle hint of mayonnaise – deliciously light and a great start to our meal. We go with the enthusiastic server's recommendation of tempura roll, topped with a teriyaki sauce dressing. Another winner. Try Osaka flavour if you want something less expensive. It's a fresh combination of 21 pieces of different varieties, including crispy California rolls, salmon sashimi and kappa maki.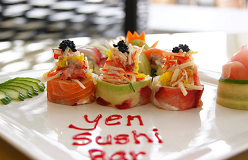 Yen Sushi Bar - La Cigale Hotel
Resturant
Fereej Bin Mahmoud Open
QAR 200
FOR 2
4

RATINGS & 0+ REVIEWS
Working Hours
Sun


11:30 AM- 12:00 AM

Mon


11:30 AM- 12:00 AM

Tue


11:30 AM- 12:00 AM

Wed


11:30 AM- 12:00 AM

Thu


11:30 AM- 12:00 AM

Fri


11:30 AM- 12:00 AM

Sat


11:30 AM- 12:00 AM