WALIMA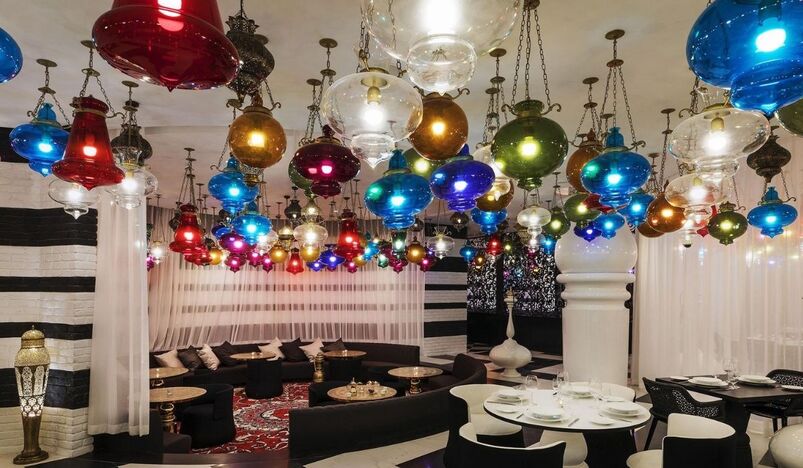 Walima Restaurant at Mondrian hotel Doha, Beautiful and perfect place for insta-worthy photos
Walima, located at the beautiful and artistic Mondrian hotel, is a lovely restaurant with a large, sunken majlis perfect for large family meals or a group of friends. They also have embossed glass boxes that offer VIPs the chance to enjoy some privacy. The outside terrace (perfect in the winter) has traditional Arabic tents and amazing views of the Doha skyline- early evenings, it's the ideal spot to watch the sun set over the West Bay Lagoon.
The food here is fantastic!  It serves delicious Middle Eastern cuisine. Using locally sourced ingredients, the Mezzeh, the grill & desserts are all inspired by the region.
We recently had a dinner party of about 20 people at Walima, and it was an excellent experience. The service was impeccable; the staff was very attentive. Our dinner ended up becoming a grand celebration. We had the Mezzeh, mixed grill and desserts (from Um Ali, Baklava to fresh fruits), drinks were flowing seamlessly. The food quantity and the quality were perfect, and I would recommend Walima for your casual dinner or a great group experience.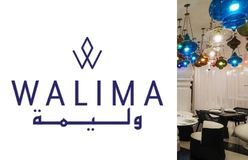 Working Hours
Sun


05:00 PM- 12:00 AM

Mon


05:00 PM- 12:00 AM

Tue


05:00 PM- 12:00 AM

Wed


05:00 PM- 12:00 AM

Thu


05:00 PM- 12:00 AM

Fri


05:00 PM- 12:00 AM

Sat


05:00 PM- 12:00 AM