Best-Tasting Alphonso Mango Menu by Jamavar Doha in Sheraton You Must Try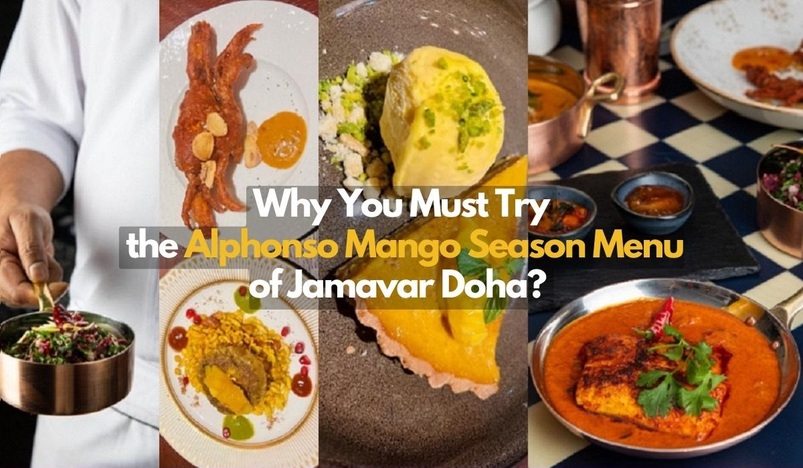 Satisfy Your Mango Cravings at Javamar Doha in Sheraton Grand Doha Resort
Namaskaar! Jamavar Doha's Alphonso Mango Season Menu is much more than a combination of ingredients served on a plate. It tells a story. It's a gastronomic experience beyond one's expectations.
For those who are in search of an unforgettable dinner in Qatar, Jamavar Doha is offering a bespoke tasting menu from June 8 to 18 to celebrate the Alphonso season. Head out to this fine-dining restaurant, located at the Sheraton Grand Doha, for a mangolicious summer!
What awaits you at Jamavar Doha? Scroll down for more irresistible culinary offers.
The King of Mangoes
Mango is unarguably the most delicious delight among all fruits. If mangoes were influencers, the Alphonso mango would have the most number of followers. Its unparalleled taste and texture makes it the 'King of All Mangoes.'
While we've all undoubtedly enjoyed the Alphonso, the fruit has an origin story almost as rich and interesting as its flavour. It was named after a Portuguese general, Alfonso de Albuquerque. Despite the Spanish name, it actually hails from Maharashtra in India.
One of the most awaited things about summer in India is the sweet, luscious and juicy mangoes. And, if we're talking about mangoes, we can't not talk about the Alphonso.
This June, when the mangoes are at their ripest, Jamavar Doha is celebrating India's Alphonso mango, a fruit that has earnt itself a hallowed spot on the culinary calendar.
You may also check out: Alphonso Mango Season at Jamavar Doha - Sheraton Grand Doha Begins on June 8
Michelin starred Chef Surender Mohan, Culinary Director and Executive Chef of Jamavar London, masterfully and thoughtfully designed a seasonal menu that champions the fleeting joy of the much-adored fruit, mango, in Jamavar's signature Pan-Indian style.
Before we zoom in on the best-tasting Alphonso Mango Season Menu from Jamavar Doha, here's a word of adulation for this restaurant that has been a culinary jewel in Qatar from India:
About Jamavar Doha
After getting astronomical success in the Indian subcontinent, Jamavar opened its doors in London in 2017 and received a Michelin star within the first year of its opening. Jamavar Doha is the latest addition to the critically acclaimed brand and the first in the Middle East region, bringing new flavors and tastes to Qatar's dining scene.
This upscale restaurant in Qatar, nestled in Sheraton Grand Doha, resonates with the culture of India and reflects the essence of London through its royal recipes and signature cuisine, complemented by elegant interiors.
Jamavar Doha features an enticing menu with pan-Indian flavors. It welcomes customers for lunch and dinner daily, with special offers including one of the best brunches in Qatar and curated set menus.
Alphonso Mango Season Menu
Discover Jamavar Doha's bespoke tasting menu celebrating the Alphonso season.
Date and Timings: 
June 8th - 18th | 12:30pm - 11pm
Rates:
QAR 215 | Vegetarian
QAR 250 | Non-Vegetarian
Right from refreshing Alphonso Mango Lassi, to the mouthwatering Meen Manga Curry, this fruit is enjoyed in abundance at Jamavar Doha.
Satiate your palate with the special tasting menu, including Chandni Chowk Ki Aloo Tikki, Dakshini Jheenga, Tellicherry Pepper & Garlic Soft Shell Crab and more. 
Spoil your taste buds with the perfect crisp texture and soft and delicate filling of the Burnt Mango Tart that's stuffed with mango salsa and mango sorbet. And, indulge in the smooth, pulpy, juicy texture of the mango platter.
Jamavar Doha also welcomes you for an unforgettable Majestic Business Lunch on weekdays to Royal Seafood on weekends.
FAQs
What are the opening hours of Jamavar?
Jamavar is open daily as per below details:
• Saturday to Wednesday (12:30pm - 12am)
• Thursday & Friday (12:30pm - 1am)
Is Jamavar open for brunch?
Yes! Jamavar is open for Royal Seafood Weekends on Fridays & Saturdays from 12:30pm to 4pm.
How can I get in touch for more information?
Contact +974 4485 3000
How can I receive the latest news about Jamavar Doha?
Follow Jamavar Doha on Instagram @jamavardoha or on TikTok @jamavardoha
Enjoy the sweet, rich, and pulpy goodness of the Alphonso mangoes with Jamavar Doha's Alphonso Mango Season Menu. It's a limited offer only. So, book a table for two or more now!
Love this article? Share it with someone you would like to hear about this best restaurant deal in Doha!
For more restaurant listings, check also: Restaurant & Reviews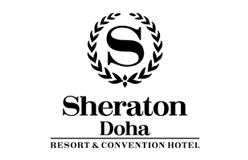 Working Hours
Sun


12:42 PM- 12:42 PM

Mon


12:42 PM- 12:42 PM

Tue


12:42 PM- 12:42 PM

Wed


12:42 PM- 12:42 PM

Thu


12:42 PM- 12:42 PM

Fri


12:42 PM- 12:42 PM

Sat


12:42 PM- 12:42 PM