Mezzo- Al Rayyan Hotel Doha , Curio Collection by Hilton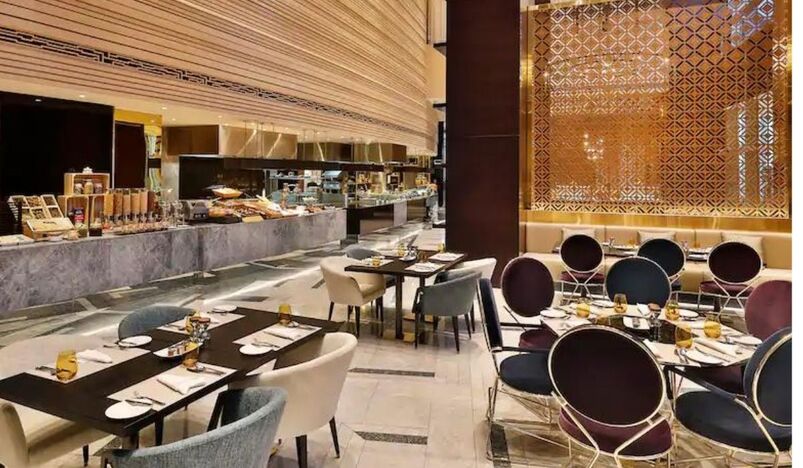 Mezzo- Al Rayyan Hotel Doha , Curio Collection by Hilton
Mezzo is a restaurant at the Al Rayyan hotel Doha, Curio Collection by Hilton. It's located on the ground floor with a direct connection to the Mall of Qatar. 
Mezzo offers a blend of Arabic and international dishes prepared from a lively open kitchen.
With a beautiful gold accented décor, it provides the perfect ambiance for dinner with your loved ones. 
It's open all day for meals and local specialties; its indoor terrace enjoys a direct connection to the mall of Qatar.
Their food portion is good so is the quality of food. 
It's a little costly, but the experience is worth it. It's also currently on My book, Entertainer, and Urban point, where you can buy one food item and get another for free.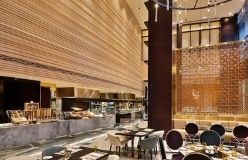 Working Hours
Sun


07:00 AM- 11:00 PM

Mon


07:00 AM- 11:00 PM

Tue


07:00 AM- 11:00 PM

Wed


07:00 AM- 11:00 PM

Thu


07:00 AM- 11:00 PM

Fri


07:00 AM- 11:00 PM

Sat


07:00 AM- 11:00 PM