Karak Stop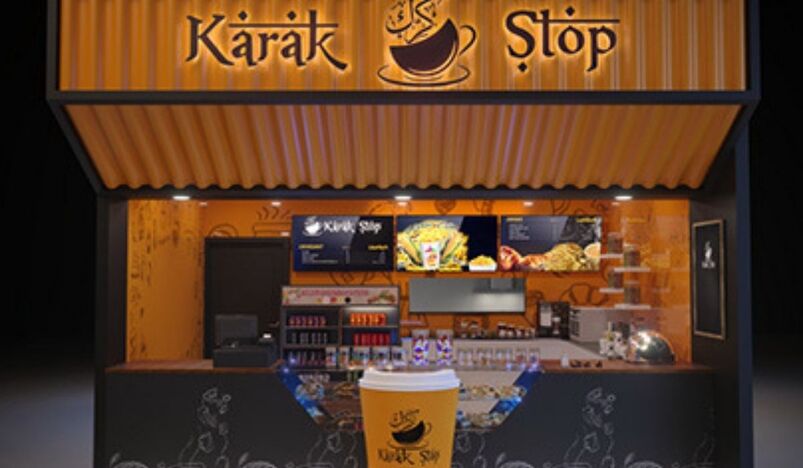 Karak Stop
Karak Stop is a speciality tea destination, designed and tailored especially to the expectations of Qatar's karak loving community! While there are many Karak-based cafe's in Qatar and GCC, the owners of Karak Stop wanted to create a brand that its customers can walk away with. This brought about the unique Karak Cup Kiosk design which was initially launched at various events around Qatar. The positive response led to Karak Stop's first takeaway cafe at the Gulf Mall in 2019. Karak Stop has more branches located in Mall of Qatar and Landmark Mall. 
Karak Stop is available online to help you get your favourite Karak Stop food to your doorsteps. Order food online now on your favourite food delivery apps: Talabat, Snoonu, Wish Box, Carriage Qatar, and Foodak.
Karak Stop App is also available on Playstore and Apple Store for you to download. The Shop is also offering catering services for small birthday parties and events. Visit Karak Shop at the Mall of Qatar and Landmark Mall.
Mall of Qatar
Open: Saturday to Wednesday - 10 AM to 11 PM
           Thursday - 10 AM to 11 PM
           Friday - 1 PM to 12 AM
Contact: +974 7064 4011
Email: business@karak-stop.com
LandMark Mall
Open: Saturday to Wednesday - 9 AM to 10 PM
           Thursday to Friday - 9 AM to 11 PM 
Contact: +974 7064 4011
Email: business@karak-stop.com

Working Hours
Sun


10:00 AM- 11:00 PM

Mon


10:00 AM- 11:00 PM

Tue


10:00 AM- 11:00 PM

Wed


10:00 AM- 11:00 PM

Thu


10:00 AM- 11:00 PM

Fri


10:00 AM- 11:00 PM

Sat


10:00 AM- 11:00 PM