IslaRichard Sandoval shows off his casual side with vibrant street food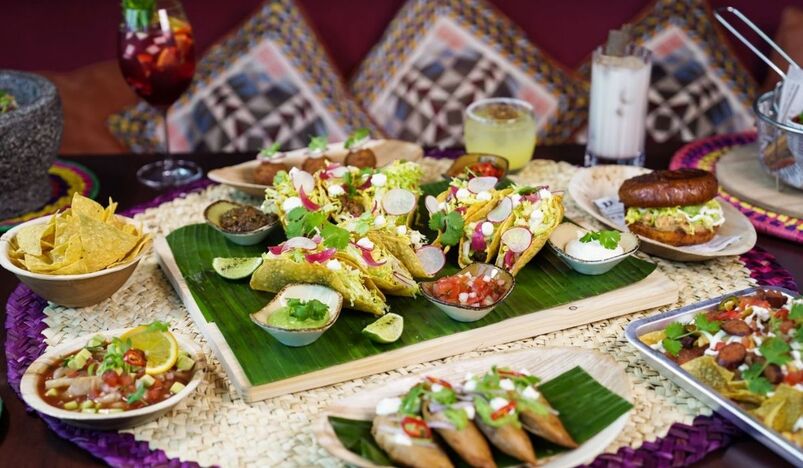 Informal Mexican street food with authentic flavours and modern twists in a casual setting.
From Z Lounge by Zengo's Japanese fusion bar bites, to Toro Toro's pan-Latin American fare, Richard Sandoval's restaurants have so far leaned towards a high-end experience. His newest opening, however, is decidedly casual. Isla is a real, honest-to-goodness Mexican joint decked out simply in rustic woods with a couple of modern chandeliers.

The food follows the same suit: the menu revolves around tradition subtly tuned for the modern diner. Sandoval's food tends to be inspired by the vibrant street food of his heritage, but Isla is where this shines, with mounds of creamy guacamole, warming bowls of spicy tortilla soup, hearty tacos and huge burritos. There are classic versions of everything, but everything also has a gourmet counterpart. Like the delightfully meaty guacamole jumbo lump crab, or chargrilled shrimp in the hand-sized tacos al pastor which is punctuated by juicy chunks of pineapple.

If anything, Sandoval has tailored the food for too mild a palate. Everything could use some more heat – Mexican street food, after all, tends to have volcanic levels of chilli – so a side of fiery salsa verde wouldn't go amiss.

The churros (there are seven kinds including red velvet and coconut with toppings such as berry jelly or pineapple ice-cream) have a perfectly un-polished quality about them: hot, doughy, sugary, and just oily enough. Dessert is, in fact, the most flawless course and the tres leche cake is – without exception – the best we've tried, soaked in a sublime, vanilla custard cream and topped with tart berries.

It's food you can imagine greedily tucking into from a paper plate by the side of the road in Mexico City, but tidied up for a sit-down meal. Sandoval, simply, at his best.

The Bill (for two)
1x jumbo crab guacamole QR70
1x Tortilla soup QR35
1x Tacos al pastor QR65
1x Chicken zarape QR80
1x Cajeta stuffed churro QR25
1x Tres leche QR25
1x large bottle of water QR15
1x Coke QR15

Total QR335

The Bottom Line
Informal Mexican street food with authentic flavours and modern twists in a casual setting.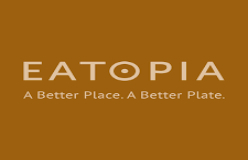 Eatopia
Restaurant
Manateq – Economic Zones Company, Level 3, The Gate, Mall?, Doha Open
QAR 185
FOR 2
3

RATINGS & 3+ REVIEWS
Working Hours
Sun


08:00 AM- 10:00 PM

Mon


08:00 AM- 10:00 PM

Tue


08:00 AM- 10:00 PM

Wed


08:00 AM- 10:00 PM

Thu


08:00 AM- 10:00 PM

Fri


08:00 AM- 10:00 PM

Sat


08:00 AM- 10:00 PM