Ramadan at City Center Rotana Doha : Delivery and Take Away Options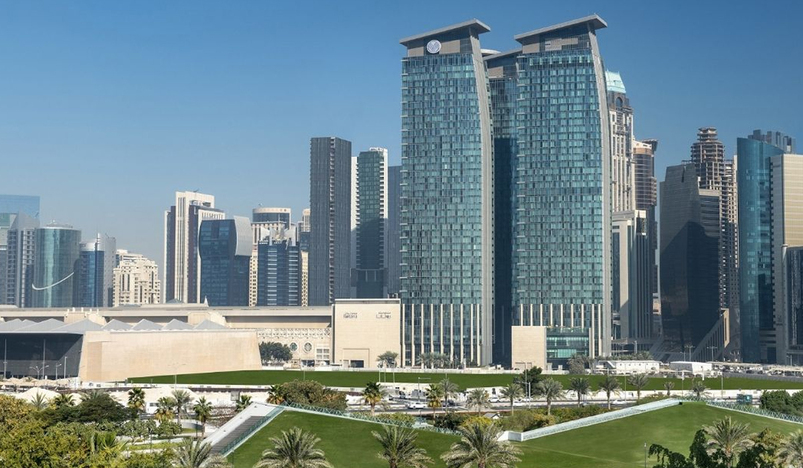 Ramadan at City Center Rotana Doha
Delivery and Take Away Options
City Center Rotana Doha is serving up exciting iftar menus this Ramadan for delivery or takeaway for you to enjoy from the comfort of your own home. Advanced reservations are required. 
Middle Eastern Lamb Ouzi 
Celebrate Ramadan with friends and family at home with a flavorful Middle Eastern Lamb Ouzi, marinated overnight with aromatic spices, slow cooked for four hours and served with traditional condiments and oriental rice. 24hrs pre-order required. 
Price:     
• Half Ouzi: QAR 899
• Lamb Leg Ouzi: QAR 399
Iftar To Go 
Experience a memorable dining experience at home with our traditional Middle Eastern delicacies this Ramadan featuring authentic dishes and Arabic sweets. 
Price:     
• Iftar for 1: QAR 145
• Iftar for 2: QAR 270
Hot and Cold Mezzeh 
Celebrate Ramadan with our traditional hot and cold mezzeh. From hummus, tabbouleh to cheese spring rolls and kibbeh, our mezze serves as the perfect appetizer for you to enjoy at home with your family. 
Price:     
•    Cold Mezzeh (hummus, mouttabal, tabbouleh, vine leaves): QAR50
•    Hot Mezze (kibbeh, cheese spring rolls, spinach fatayer, meat sambousek): QAR 50 
Location: City Center Rotana Doha
Contact Details: 4445 8888

City Center Rotana Doha
Delivery and Take Away
City Center Rotana Doha Open
QAR 270
FOR 2
0

RATINGS & 0+ REVIEWS
Working Hours
Sun


12:00 PM- 11:30 PM

Mon


12:00 PM- 11:30 PM

Tue


12:00 PM- 11:30 PM

Wed


12:00 PM- 11:30 PM

Thu


12:00 PM- 11:30 PM

Fri


12:00 PM- 11:30 PM

Sat


12:00 PM- 11:30 PM