Celebrate Good Health and Well-Being at Café #999!
Cafe 999
Located at the Fire Station, Café #999 is the perfect destination for guests of Doha's art hub to be inspired through inclusive interaction and discussion. With an inspiring culinary space designed by artists and creatives and a compendium of classic Italian dishes, Alain Ducasse's third restaurant in Doha promises a one-of-a-kind dining experience.
Savor the fresh ingredients and rich Italian flavors at Café #999!
A visit at the Fire Station Galleries or a walk at the Bidda Park with your loved ones and pets becomes complete while you dine al fresco at Café #999!   Enjoy the outdoors as you breathe in health and well-being!
Ottimo! Autentico! These words aptly describe the Italian dining experience at Café #999.
See you at Café #999!
Book a table!
Call: +974 4452 5650
Email: café#999restaurant@qm.org.qa 
Find us: Fronting the promenade at the Fire Station
Timings
Saturday - Thursday
9:00 a.m. – 9:00 p.m.
Fridays
1:00 P.M. – 9:00 p.m.
PRICES

Breakfast
QAR 35 / QAR40
Business Lunch 
QAR 85 / QAR 100
Must Try Dishes
5 courses at QAR 350
Disclaimer: Prices may be changed at any time without further notice.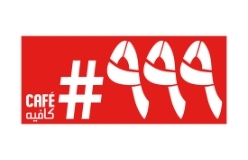 Café #999
Premium Cafe
Fronting the promenade at the Fire Station Open
QAR 150
FOR 2
RATINGS & 0+ REVIEWS
Working Hours
Sun


09:00 AM- 09:00 PM

Mon


09:00 AM- 09:00 PM

Tue


09:00 AM- 09:00 PM

Wed


09:00 AM- 09:00 PM

Thu


09:00 AM- 09:00 PM

Fri


09:00 AM- 09:00 PM

Sat


09:00 AM- 09:00 PM