The Chief of Staff Meets Commander of US Air Forces Central Command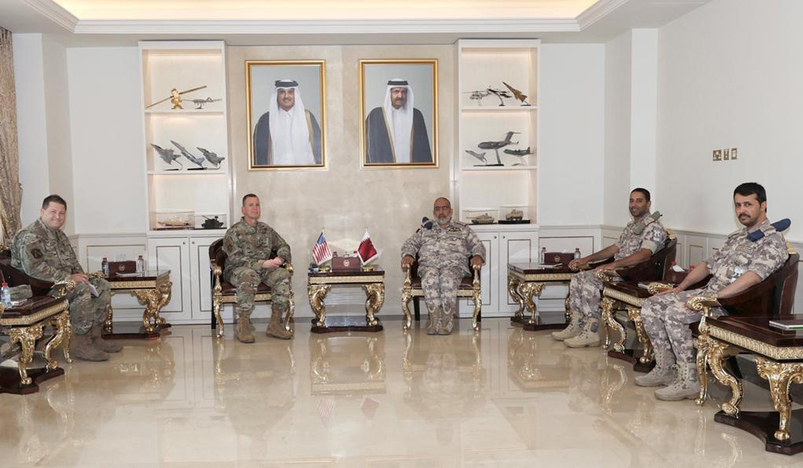 The Chief of Staff Meets Commander of US Air Forces Central Command
QNA
HE Chief of Staff of the Qatar Armed Forces Lieutenant General (Pilot) Ghanem bin Shaheen Al Ghanem met today with Commander of the US Air Forces Central Command Gregory Guillot.
The meeting dealt with reviewing bilateral military cooperation between the two countries, and the means to enhance them.
The meeting was attended by a number of ranking officers at the armed forces.