Six-year-old Qatar resident sets three new world records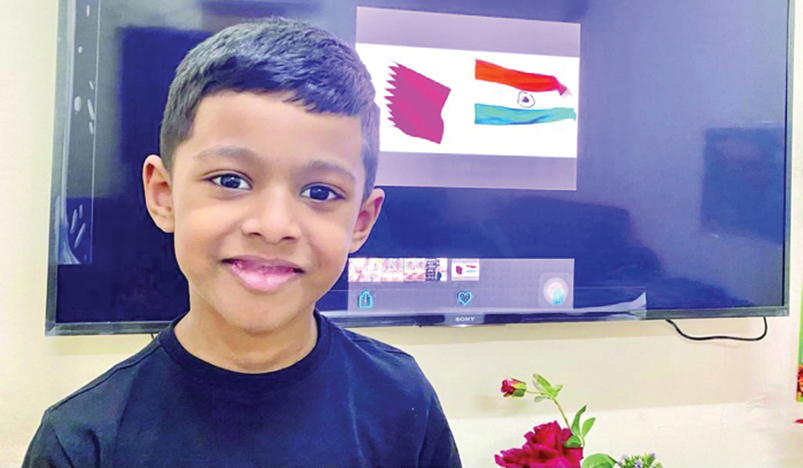 Aabel Roby Abraham
Aabel Roby Abraham, a six-year-old Indian boy living Qatar, has set three world records in the International Books of Records. 
He has becomes the fastest to identify countries by their map outlines, recite names of all countries in a musical way by a kid and identify all state flags of the United States.
Aabel Roby Abraham, a five-year-old KG-2 student at Olive International School Doha, has been named the world-record holder in the category of 'Fastest to identify countries & territories' flags' by The International Book of Records.
The Indian boy has keen interest in vexillology (the study of flags) and is familiar with flags of countries and history of various flags. Besides, he can spot all countries on the world map. He also has sound knowledge of the Solar System and the Universe.
Abraham, who is in Grade 1 at the Olive International School, identified the names of 198 countries by their map outlines in 4 minutes and 13 seconds. A rhythmic recitation of their names took him just 1 minute, 28 seconds and 46 centiseconds. He identified all 50 state flags of the US in 63 seconds.
Last year, Abraham had set a record by identifying 254 flags of countries and territories.
The Indian boy, who has won several quiz and spelling bee competitions, runs a YouTube channel called Master Bell, featuring educational, informative and quiz-related videos.
Abraham hails from Alappuzha in the South Indian state of Kerala. His father, Roby Abraham, works with Hepworth Qatar and mother, Soumia George, is a staff nurse with the Hamad Medical Corporation.