QRCS Launches Surgical Convoy in West Bank and Jerusalem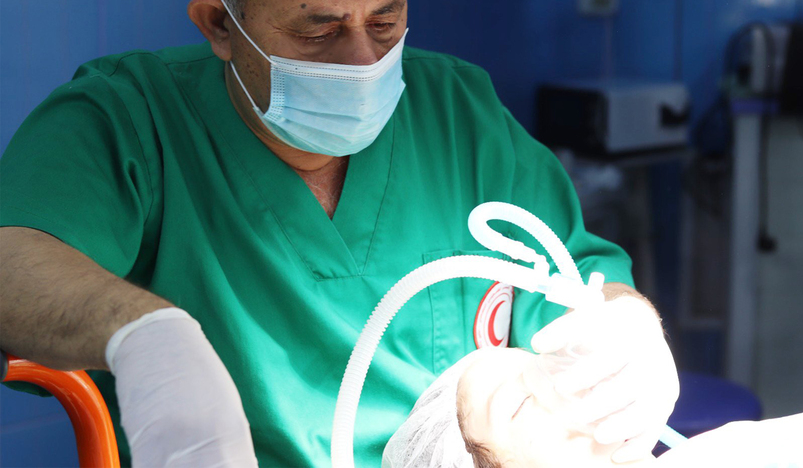 QRCS launches surgical convoy in West Bank
QNA
The representation mission of Qatar Red Crescent Society (QRCS) in the West Bank and Jerusalem is carrying out a surgical project, with a total budget of USD 182,067 (QR 663,634).
Under its medical convoy program in the West Bank, Palestine, QRCs sponsors cleft lip surgeries for children and urology surgeries for patients with renal disease, in cooperation with Palestine Red Crescent Society (PRCS).
The project is aimed at providing medical assistance to alleviate the suffering of the patients who need urgent surgical intervention, securing advanced medical services for the children born with cleft lip or cleft palate, developing the surgery departments at PRCS hospitals with medical and surgical equipment, reducing the patients on waiting lists for specialized surgeries, and saving the patients the high costs of treatment.
According to the action plan, surgeries are performed by local surgeons in the specializations of urology for 50 patients and cleft lip/palate surgery for 60 children. Varying from minor to medium-level cases, the beneficiaries were selected from the waiting lists of the Palestinian Ministry of Health (MOH). The project is hosted by PRCS hospitals in the cities of Al-Bireh and Hebron.
So far, 28 and 31 surgeries have been performed for urology patients and cleft lip/palate patients respectively. At the same time, the list of medical equipment required for the target surgery departments was developed, and they are being procured from the suppliers already contracted under a public tender prior to the projects start.
This project addresses many issues suffered by the health care sector in the West Bank, including lack of qualified medical professionals and supplies, the many surgery delays or cancellations due to overdemand on surgical services at MOH hospitals, and the high costs of treatment that the patients cannot afford, which may cause health complications.