Qatar MET Warns of Thundery Rain Associated with Strong Wind Inshore Tonight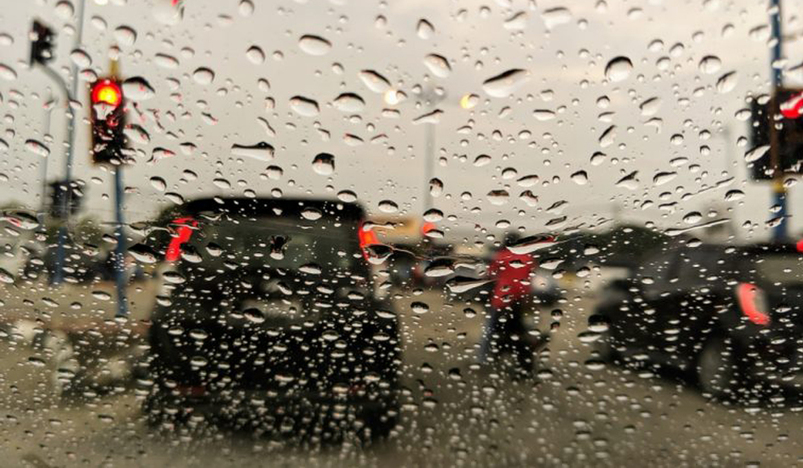 Rain
Northern parts of Qatar receive scattered rain
Scattered rain was observed in the northern parts of the country, Qatar Meteorology Department (QMD) stated. 
On Twitter, QMD shared radar images depicting rain in the northern areas of Qatar, and warned that it could turn thundery at times. It also further warned about strong wind and a lack in visibility during this time.
The department also shared videos showing rainy weather in Al Shahaniyah and Dukhan Road.
In a recent update from QMD, the department shared a video of hail observed in Al Shahaniya. 
Weather inshore tonight until 6:00 am on Wednesday will be cloudy and chance of rain may be thundery at places at first, humid and hazy at places later, the Department of Meteorology said in its daily weather report, warning of thundery rain associated with strong wind at places at first.
Offshore, it will be hazy at times, the report added.
Wind inshore will be northeasterly to southeasterly at a speed of 05 to 15 knot reaching to 25 knot during thundery rain.
Offshore, it will be southeasterly to northeasterly at a speed of 05 to 15 knot.
Visibility will be 04 to 09 kilometers or 03 kilometers or less at places during thundery rain.
Sea state inshore will be 1 to 2 feet. Offshore, it will be 2 to 4 feet.
Area High Tide Low Tide Mini-Max
------- ---------------- -------------------- -------------
Messaid: **:** 15:51 **:** 05:11 33
Wakrah: **:** 13:52 **:** 05:20 33
Doha: **:** 13:42 **:** 04:37 32
Al Khor: 20:41 12:38 16:45 03:53 33
Ruwais: 23:37 12:05 17:32 05:12 31
Dukhan: 16:23 05:42 23:22 11:01 30
Sunrise: 05:14
Sunset: 17:52
In several tweets of updates regarding the weather condition, QMD also listed a few tips to ensure safety. 
The safety tips include: 
- Move between tracks slowly
- Reduce speed
- Turn on headlights
- Keep a safety distance
- Stay away from any distractions
- Avoid submerged roads