Qatar launches online service for expats to calculate end of service payment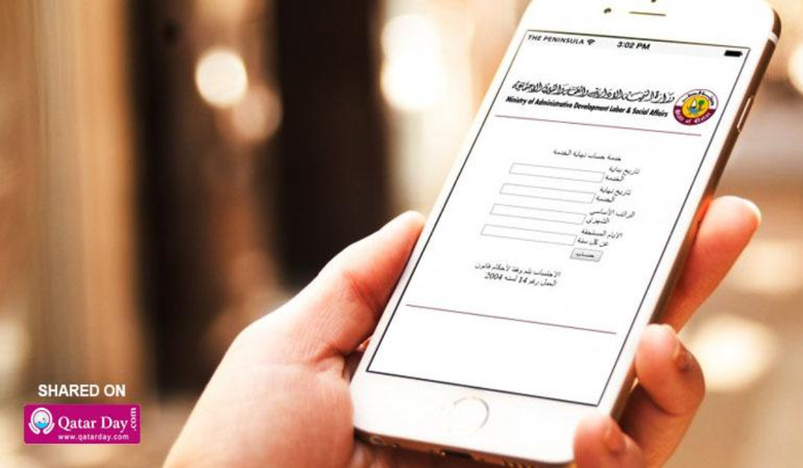 Online Service
The Ministry of Administrative Development, Labor and Social Affairs has launched a new electronic service that permits expatriate workers to calculate their end of service gratuity.
The ministry has given a form to this purpose on its website to be filled by the worker with data about date of beginning service, date of ending service, basic salary, number of payable days of the year which isn't under three-weeks according to the law. 
The expat need to enter the required information as per the valid job contract signed with the employer and the term of the service.
Use this link https://bit.ly/2B9SFHB to access the form easily. Right now the adm service is accessible only in Arabic language. 
This service has been acquainted with guarantee more noteworthy straightforwardness and to make remote laborers aware of their rights, said the ministry.
The calculation is done in accordance with the provisions of law No 14/2004, said the ministry. This law has been supplanted by law No 1/2015 yet the Ministry's website has referred to Article 54 of the past which stays unaltered. 
This article stipulates that "In addition any totals to which the worker is qualified for upon the expiry of his service, the employer will pay the end of service gratuity to the laborer who has finished employment of one year or more. This gratuity will be settled upon by the two parties, gave that it isn't not exactly a three-week wage for each year of employment.  The laborer will be qualified for gratuity for the gratuity of the year in extent to the length of work ." 
The worker's service will be viewed as consistent on the off chance that it is terminated in cases other than those stipulated in article 61 of this Law and came back to benefit inside two months of its termination. The last  basic salary will be the base for the calculation of the gratuity.
The employer is qualified for deduct from the gratuity any due amount to be paid by the laborer. 
The new service compliments other e- services of the Labor Relation Department at the ministry like electronic contract system which is accessible in Arabic and English, e- service for changing job or leaving the nation for good and follow up of laborer's complaints. 
 Here is the link to calculate your end of service benefit: : CLICK HERE
Translation of the fields in the form: 
Field 1 : Date of Joining 
Field2 : Last Working Date 
Field3 : Basic Monthly Salary 
Field4 : Gratuity Days accured every year (eg: 21 days/year)