Paris Saint-Germain signs Donnarumma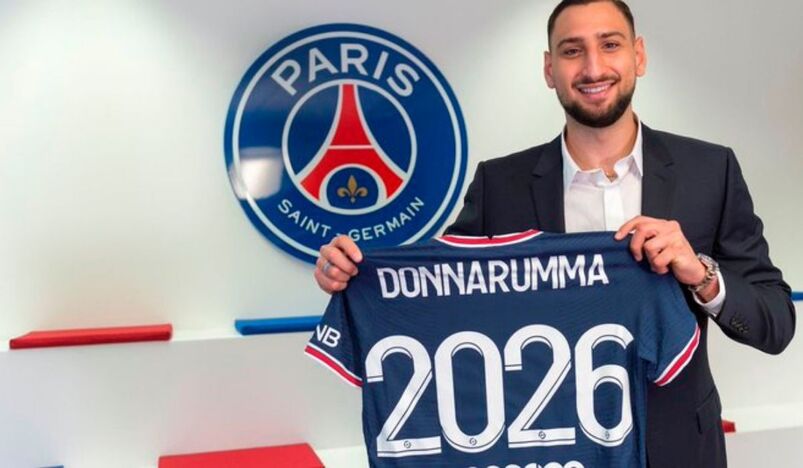 PSG Sign Donnarumma
Paris Saint-Germain announced today the signing of Italian goalkeeper Gianluigi Donnarumma until 2026.
Donnarumma, who was named the best player in the European Championship "Euro 2020", joined the ranks of Saint-Germain on a free transfer, after the expiration of his contract with Milan.
The Italian goalkeeper is the fourth signing of Saint-Germain this summer, after Georgino Wijnaldum, Achraf Hakimi and Sergio Ramos.
"I know that Gianluigi will receive a warm welcome from everyone at the club, including his colleagues, the technical staff and all the Parisian fans," said President of Paris Saint-Germain, Nasser Al-Khelaifi.
For his part, Donnarumma expressed his happiness to become part of the club, which he described as wonderful, and said: "I feel ready to take on this new challenge, and to continue to develop with Saint-Germain. I want to win as much as possible and give joy to the fans."
Donnarumma was crowned with the Italian national team the Euro title last Sunday, and won the award of best player in the tournament, after his brilliance throughout its course, especially in the playoffs.
PSG, led by its Argentine coach, Mauricio Pochettino, started its preparatory matches for the new season with a big victory over Le Mans 4-0 today, and will play the second match next Saturday against Chambley Club of the first class.
Paris Saint-Germain, champions of the French Cup last season, are scheduled to play two more friendly matches before playing the Champions Cup against Lille, the champions of the league. (QNA)