Number of people to have had first COVID-19 vaccine dose nears two million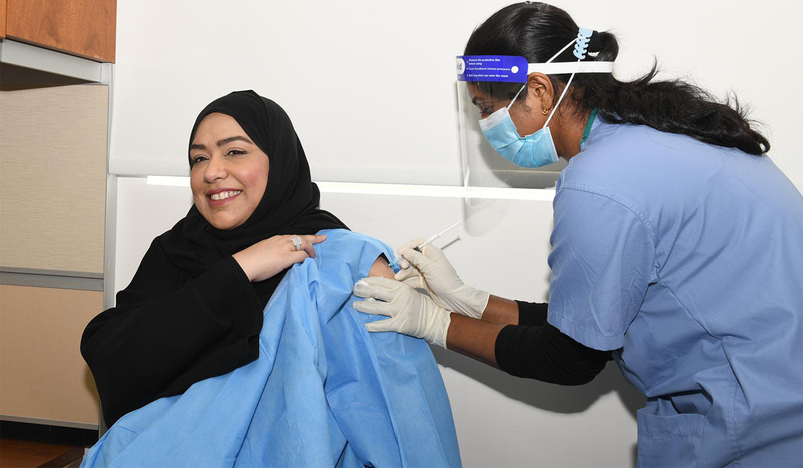 Qatar Vaccination Program, Dr. Soha Al Bayat, Head of Vaccination, Ministry of Public Health
Qatar is on track to attain a population of two million people who have received at least one dose of the COVID-19 vaccination in the near future. The National COVID-19 Vaccination Program has so far reached 1,96 5,422 persons who have received at least one dose.
Over 20,000 immunizations have been administered per day in the last several days, indicating that the rollout has accelerated. According to information issued by the Ministry of Public Health (MoPH) yesterday, 21,461 vaccination doses were given out in the last 24 hours. A total of 3,636,272 doses were given out. Both doses were given to a total of 1,670,850 persons.
Under the National COVID-19 Vaccination Program, 79 percent of the eligible population has received at least one dose of the vaccine, with 98.6 percent of the over 60s (the most vulnerable population group) receiving both doses.
The number of people who tested positive for COVID-19 in the country has been reduced as the number of those vaccinated has increased. 
According to the Ministry, the combined impact of COVID-19 limits, rising vaccination rates, and widespread community support has led in a continuous decline in the number of new daily infections in the country in recent weeks.
"For the time being, it is critical that people, especially those who have been vaccinated, continue to wear a mask as directed and keep social distance," the statement continued.