MME building two huge veterinary quarantine facilities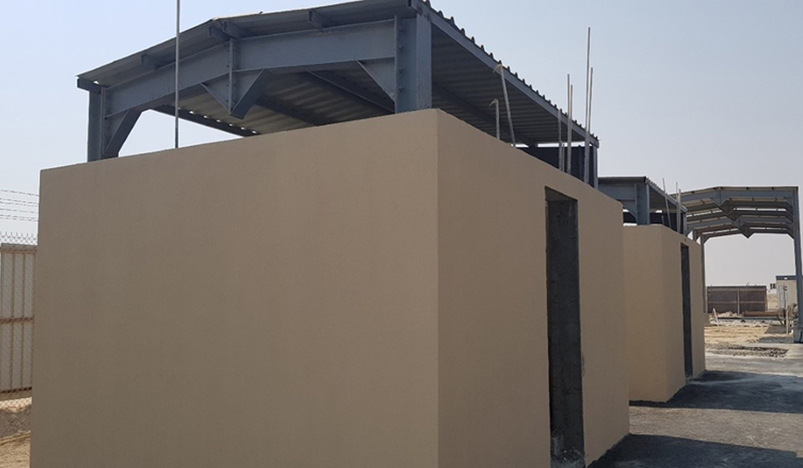 Veterinary quarantine facilities near Hamad Port in Mesaeed and Al Ruwais Port in Al Shamal
The work is in full swing to build two huge veterinary quarantine facilities near Hamad Port in Mesaeed and Al Ruwais Port in Al Shamal.
Director of Livestock Department at Ministry of Municipality and Environment (MME) Abdul Aziz Mahmoud Al Ziyara in a statement said the projects are expected to be completed within a few months.
He said the two veterinary quarantine projects are the most advanced in the region and will contribute to increasing the carrying capacity of incoming and outgoing consignments and play a strategic role in securing human and animal health.
International requirements
Al Ziyara said the design of the projects fully comply with all international requirements for animal welfare and therefore are ready for regional and international approval as square for veterinary quarantine and areas free from infectious epidemic diseases.
He said the new veterinary quarry projects add a wide scope for smart partnerships with the private sector as the cornerstone of the movement of imports and exports.
Al Ziyara pointed out that the production lines for the slaughter of camels in the border slaughterhouses are a real addition to production capacity and provide greater opportunities for meat exports.
He said the new projects constitute a strong start towards the multiplicity of import sources for all species of live animals imported for the purpose of slaughter or breeding.
Capacity
The Hamad Port veterinary quarantine sheds can accommodate 40,000 sheep, about 2,000 camels and 4,000 cows. 
The facility includes an emergency veterinary clinic, an integrated veterinary laboratory and an autopsy room, in addition to the administrative building and various storage spaces.
It includes three production lines (sheep, cows andcamels), with a production capacity of 600 sheep and goats, 100 camels and 100 cows in a day.
The Ruwais Port veterinary quarantine facility has a capacity of 16,000 sheep, 1,600 camels, and 2,600 cows. It also includes quarantine facilities for wild birds, an environment-friendly incinerator, a veterinary clinic and veterinary laboratory.
This is in addition to a semi-automated slaughterhouse, which has a production capacity of 600 sheep, 100 camels and 100 cows.