Kabul airport to be operational soon: Qatar FM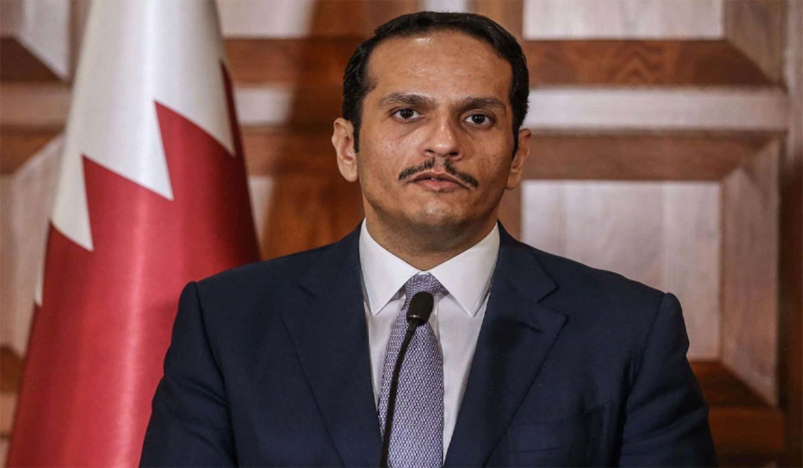 Qatari Foreign Minister HE Mohammed bin Abdulrahman Al Thani
Qatar expects to have Kabul's airport "operational very soon" and has urged the Taliban to help facilitate the evacuation of Afghans stranded after the end of a massive US airlift staged as its last troops left the country.
Speaking at a joint news conference in Doha with his US counterpart, Qatari Foreign Minister HE Mohammed bin Abdulrahman Al Thani said his country had dispatched teams to provide technical assistance to get the airport up and running, though an agreement with the Taliban over the resumption of international fights had yet to be reached.
"We have fixed a lot of the elements which are over there, and we are about to get everything operational very soon," he said. "Right now we didn't reach yet an agreement on the way to manage, or to run the airport."
US Secretary of State Antony Blinken, who, along with U.S. Secretary of Defense LLoyd Austin, is visiting the Gulf state to thank it for its role in helping evacuate 58,000 people from Afghanistan, said the U.S. was working "around the clock" to clear roadblocks to charter flights.
Qatar, which hosts the U.S. military headquarters for the region, was at the forefront of U.S. efforts to evacuate Western nationals and Afghans who'd worked with Western countries during their 20-year military presence in Afghanistan. It's since been working closely with Turkey to hammer out arrangements to secure the airport and prepare it to receive international flights. 
Reopening Kabul's airport to humanitarian and commercial flights is crucial to both the international community -- which is seeking to continue evacuations of nationals and Afghan allies -- as well as to the Taliban's efforts to win international legitimacy and maintain trade and aid ties. Allowing travelers to depart Afghanistan is also seen as a first test of the Taliban's willingness to engage with the West. 
Blinken said the Taliban had promised to allow people with travel documents to freely depart but that groups of would-be travelers seeking to exit often include members without travel documents. This, he said, has prompted the Taliban to bar flights from departing. 
"The international community is watching to see if the Taliban will live up to their commitments," he said.
The Taliban, which now has complete control over Afghanistan, has also said international flights will resume shortly but Turkey has said that would not be possible unless the group agrees to allow foreign security firms into the airport terminal. Sheikh Mohammed indicated that the airport also would need an upgrade to operate outside a limited window of daylight hours each day.
Blinken said the US had identified a small number of Americans and family members seeking to leave the country from Mazar-i-Sharif, lending credence to reports of stranded Americans in that city.