International Mural Festival 'POW! WOW!' now happening in Qatar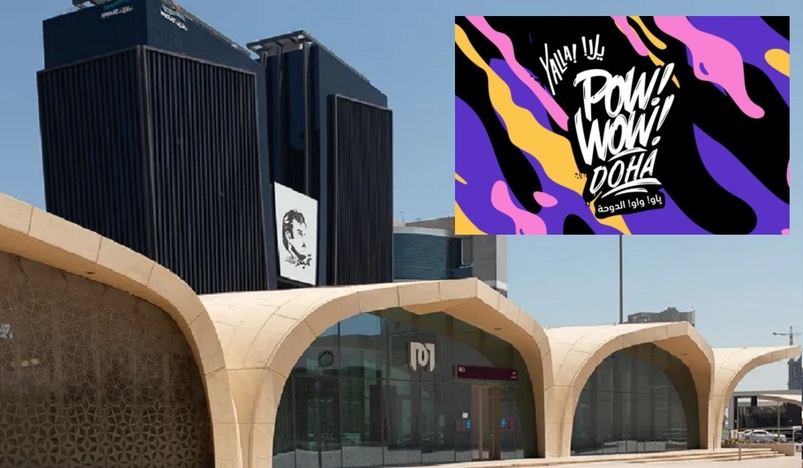 'POW! WOW!' international mural festival comes to Qatar
For the first time in MENA region, Qatar Museums organizes 'POW! WOW!' international mural festival in Doha and will continue until Dec.1.
Free and open to the public, this weeklong event featuring 12 international and Qatari artists will be located right outside the Al Saad metro station.
POW! WOW! is one of the most exciting street art festivals in the world. This international mural arts festival founded by Jasper Wong in Hong Kong in 2009.
In 2010, the first edition of POW! WOW! was held in Honolulu, Hawaii. The festival has since exhibited in 17 cities worldwide with the purpose of city beautification and community building.
The Director of Public Art at Qatar Museums Eng. Abdulrahman Ahmad Al-Ishaq, said in an exclusive statement to Qatar News Agency (QNA), that Qatar is pleased to host this important festival hosted by Qatar Museums under the umbrella of the "JEDARIART" initiative.
He explained that the difference between the two festivals is that JEDARIART initiative is concerned with the creations of local artists throughout the year, unlike the festival in which a group of international artists participate, which enhances the exchange of experiences.
He explained that this art is one of the most prominent and simple ways of expression in the beautification of the city, as it is closer to the audience, and the scene of mural art in Qatar has gained momentum in recent years through several existing initiatives of Qatar Museums that aim to transfer art outside the walls of the exhibition halls.
Read also: Qatar Museums brings 'POW! WOW!' international mural fest to Doha
Source: Qatar News Agency