How to Get or Renew a Liquor Permit in Qatar during COVID-19 Pandemic?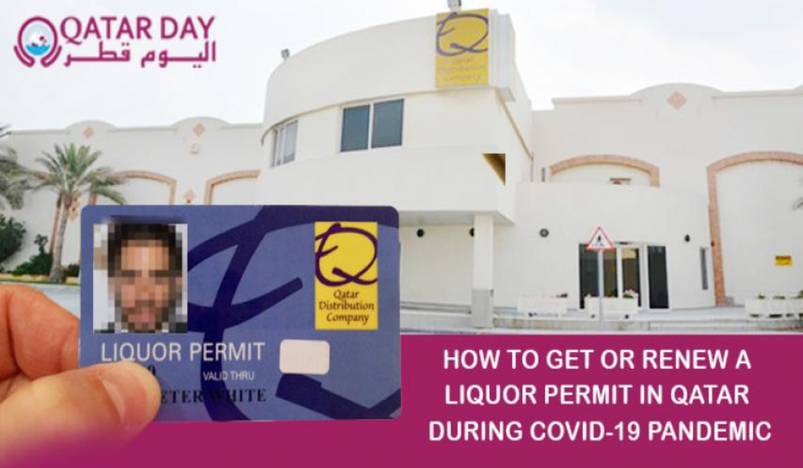 Liquor Permit
Qatar Distribution Company (QDC) is the sole importer, distributor and retailer of alcoholic beverages in the State of Qatar.
Besides alcoholic beverages, QDC is also the sole importer and retailer of speciality food items and the permit issuing authority for individuals, hotels, clubs and restaurants in Qatar.
Due to the coronavirus (COVID-19) restrictions implemented by the country, QDC has been operating on an appointment-only basis since May 31, 2020. 
The previous process allowed a valid permit holder to book an appointment through SMS to shop in QDC. The Permit Office also enabled renewals and new applications by email. 
However, in light of the pandemic, effective June 16, all appointments and permit transactions are now done online.
Permit email applications and SMS appointments are now suspended.
QDC recently announced on its Facebook page that confirmed SMS bookings and permit confirmation emails received prior to the new online process will be honored.
Retail Store appointments are available from 16th June and Permit Office Appointments are available from 21st June onwards.
How to book an online appointment with QDC?
1. Visit www.qdc.com.qa to book Retail Store or Permit Office appointments.
2. Select any of your preferred service from the following:
Store visit
Permit Renewal/Lost Card
New Permit/Joint Permit/Review Office
3. Fill-out the following information:
Permit number
QID number
Email address
Mobile number
Captcha
 
4. Check your email for the OTP

5. Enter OTP. Click Verify.

6. Select the preferred date and time. (only available time slots are displayed)

7. Agree to Terms & Conditions.

8. You will see Appointment Confirmation pop-up. You will also receive an e-mail confirmation of your appointment.

The email confirmation must be presented along with your Permit Card for entry and purchase at QDC. Please ensure you arrive at least 5 minutes prior to your appointment.

QDC store is located in Abu Hamour area, off Wholesale Market Road. It is operating from 8:30 am to 7:00 pm (Saturday to Thursday); 2:00 pm to 7:00 pm (Friday). For more details and inquiries, contact QDC at  +974 429 9777 or send an e-mail to customerservice@qdc.com.qa.