Factors to Consider When Buying Branded USB Flash Drives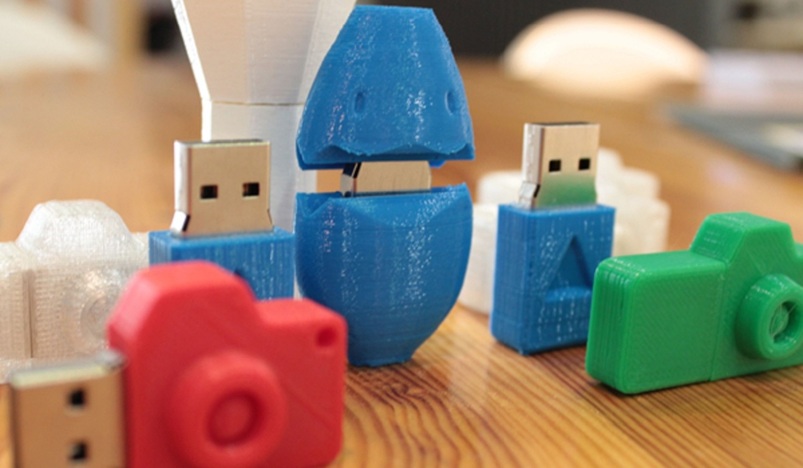 USB Flash Drives
Because of the almost unlimited variety of designs, sizes, and formats, promotional USB flash drives are an immensely adaptable marketing technique and tool. This might be confusing for a first-time buyer.
Today, we'll make things easier by laying down the most crucial elements to consider when buying custom flash drives.
Memory Quality
Not all custom flash drives are the same. This is particularly true of the memory chips that power your USBs. Because flash memory is the most crucial component of your flash drives, ensuring that your USBs are equipped with high-quality flash memory is the most critical element to consider when purchasing.
The simplest approach to check that a prospective provider is offering new, tier 1 memory is to establish that their chips were manufactured by a recognized manufacturer such as Samsung, SanDisk, Intel, or Micron.
Storage Capacity
Custom flash drives come in a variety of sizes, ranging from 64MB to 128GB. Because your cost per drive will rise as your storage capacity grows, it's critical to estimate how much memory you'll need for your project.
If your drives will be used only for promotional purposes, it is recommended at least 2GB so that the receiver has adequate storage space to utilize the drives for a lengthy period.
However, it is vital to note that the larger the drive, the higher it's perceived worth and the more likely a receiver will be to keep it around for a longer period, providing for additional brand impressions.
Chip Format
While various USB chip formats are available, the majority of custom flash drives are only available in USB 2.0 and USB 3.0. These two generations of USBs may be further subdivided into SLC, MLC, and TLC.
While USB 2.0 is generally sufficient for basic tasks involving lesser size drives, it is recommended to upgrade to USB 3.0 for any devices 8GB or bigger. If you want to load big or many files, USB 3.0 drives become very critical.
Connector Options
The world has begun to migrate to USB-C connections. As seen by the rising number of computers that have abandoned regular USB connections entirely, including the ever-popular MacBook Pro.
While the majority of individuals are still likely to own devices that use the e.g. If you have a lot of USB ports, it's worth thinking about whether a dual-headed USB-C and USB-A type drive will be best for your project.
Drive Styles
Once you've sorted out the technical side of things, it's time to move on to the outside of your drives. Begin with the design of your personalized flash drive encasement. The following are the important factors to consider:
?    Style. Is this drive consistent with my brand?
?    Print Area. If you need to print a huge image or a lot of text, you'll need a usb stick printing with a large print area.
?    Price. While designs like USB Pens and Lanyards are enjoyable, they are also more expensive than something more ordinary.
Packaging
Promotional USB packaging may be a terrific way to present your branded flash drives. Dressing up the initial appearance and adding a layer of protection while in transit are also options.
When it comes to packaging, you should choose a case that suits the style of your chosen SSDs. Keeping materials constant is always a good idea, for example, wood drives with wood boxes, metal with metal, and so on.
Price
The pricing will vary across providers, as it does with most things. Get quotations from a few different providers after you have a broad concept of what you're searching for. If you're very interested in one, but their costs appear to be on the high side, don't be hesitant to ask if they'll match, or beat, a competitor's offer.
It should also be noted that most custom flash drive providers work on a sliding scale, which means that the more drives you buy, the lower the cost per unit. Finally, keep an eye out for hidden prices such as setup fees or exaggerated delivery rates.
So you've done your homework, chosen a trusted seller, and created the ideal drive from the inside out. But, before you place your order, check sure you're getting a suitable warranty.
You've put in a lot of time and work into this project, so make sure you're covered if any of the drives fail. If your supplier offers a short, or worse, no warranty, it's because they know their drives aren't built to last.