Delta variant of coronavirus detected in Qatar: Dr Maslamani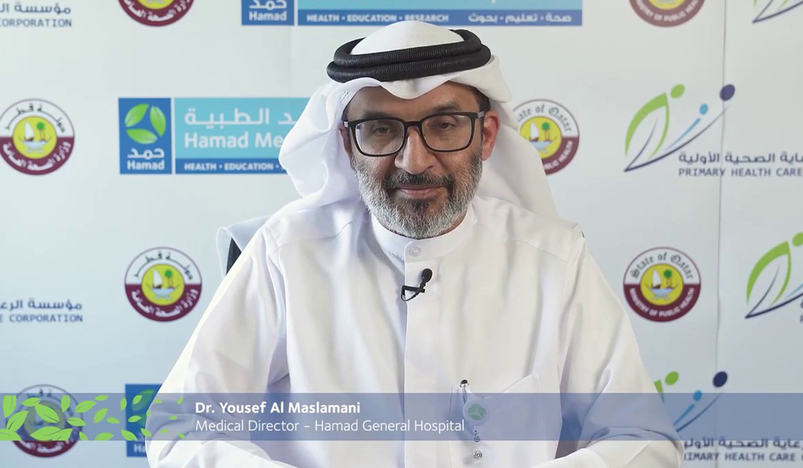 Dr Yousef Al Maslamani, Hamad General Hospital Medical Director
The Delta variant of coronavirus, which is more contagious and dangerous than previous strains, has been detected in Qatar and this is the reason for delaying the launch of the fourth phase of easing Covid-19 restrictions in the country, a senior health official has said.
Speaking to Qatar TV, Dr Yousef Al Maslamani, Hamad General Hospital Medical Director, said that the Delta variant first appeared last February, but it arrived in Qatar four months later.
But the proactive measures taken by the health authorities during this period helped control the pandemic as large numbers of the population were vaccinated by then, he said.
This strengthened the community's immunity, thus preventing its spread.
"This gave us an opportunity to increase vaccination rates and enhance immunity in the society. For example, almost 85 per cent of people aged over 12 have received at least one dose of the vaccine. And this is a large number, which contributed to providing excellent protection."
Criteria
On delaying the fourth phase of the lifting of Covid-19 restrictions, Al Maslamani said: "There are criteria that we follow which help us to know the rates of the epidemic in the society, and based on that we take the appropriate decision whether to move to the next stage and open more activities to the public."

"In recent days, the number of people infected with the virus has increased and almost all criteria are in the second and the third stages. So, scientifically, it is illogical to move to another stage and open activities at a time when the numbers are constantly increasing," he added.
Al Maslamani also said the fourth phase doesn't mean the lifting of restrictions completely. "We cannot completely lift the restrictions because scientifically, if you move from a stage with restrictions to the stage of complete freedom, the epidemic will return significantly."
Precautionary measures
He urged those returning from travel to adhere to the precautionary and quarantine measures, especially groups undergoing home quarantine, as it is very important to flatten the curve of infections and reduce them during the current and future period.
The most important thing is to adhere to the face mask and social distancing rules and this will be repeated in all stages.
"However, in the fourth stage, greater numbers of people will be allowed in councils, open places, weddings, restaurants, etc., and there will be more freedom for people to move, and gather," he said.