Board of Trustees of 15th Education Excellence Award Holds First Meeting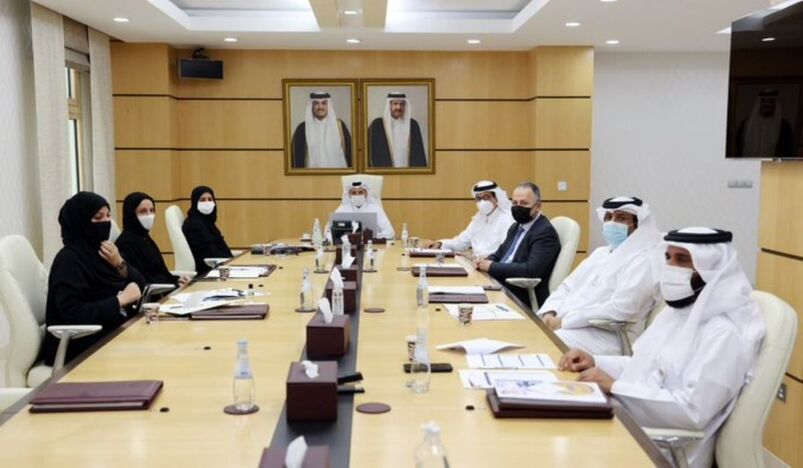 HE Minister of Education and Higher Education Dr. Mohammed bin Abdul Wahed Al Hammadi chaired the meeting which reviewed the main activities of the Award, and discussed a number of items, such as the formation of the Award committees, the budget, the adoption of the Award documents, and others.
The Board of Trustees of the 15th edition of the Education Excellence Award held Tuesday its first meeting to discuss a number of relevant items.
The Education Excellence Day is held annually under the patronage of HH the Amir Sheikh Tamim bin Hamad Al-Thani to honor the scientifically distinguished people of Qatar in various fields with the Education Excellence Award, aiming at spreading the culture of creativity and excellence in the Qatari society, pushing students to further excellence and distinguished educational attainment, and creating integration between individual and institutional efforts in order to improve the outcomes of the educational process and bring them to international levels and standards.
The Board of Trustees of the Award is the body responsible for supervising, following up and implementing the competencies and powers necessary to achieve the Award's objectives. Among its tasks are approving the Award documents, approving the financial and administrative system for the Award, forming various committees with defining their terms of reference according to the Awards needs, and any other matters that the Board of Trustees deems necessary for the conduct of work. (QNA)