Best Toys You Can Try to Buy for Your Child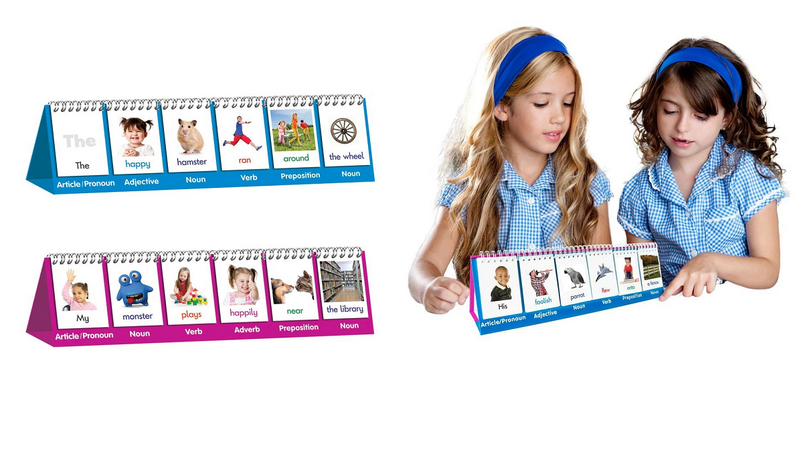 Best Toys for Your Child
When you think of kids, you automatically think of toys! Toys are a necessity when raising your little one, as they are beneficial in honing their development and emerging abilities. 
But I know how confusing it can be when looking for the right toys meant for your child, based on his age and needs. And of course, you have to ensure that the toys you provide are safe and from reputable brands like IM Toy Wooden Toys.
To help narrow down your options, read on for a guide on what toys to purchase for your child. 
1. Toys for Infants
Young infants love to look at people and would follow them with their eyes, preferring faces and brighter colors. They can also start lifting their heads and turning them, reaching for something, putting things in their mouths, and are fascinated with what their hands and feet can do.
Because of this, it's best to invest in these kinds of toys:
?    Toys they can reach out to, such as squeeze toys, teething toys, soft dolls, vinyl and board books, rattles, and textured balls
?    Toys they can listen to, such as books that have nursery rhymes, and lullaby recordings
?    Toys they can look at, like unbreakable mirrors or pictures of animals and people
As for older infants, they most likely have started moving, rolling over, and sitting to scooting and standing. They know their names and other words, as well as know how to find objects and place things in and out of containers.
Here are some excellent toys for them:
?    Things they can play pretend with, like puppets, dolls, vehicles with wheels, or water toys
?    Things they can drop in and take out like balls and nesting toys
?    Building toys such as wooden cubes and soft blocks
?    Toys they can use their muscles with like push and pull toys, balls, and soft things they can crawl over
2. Toys for Toddlers
Toddlers, specifically those who reach a year old, are always on the go! They are ready to explore after learning to walk steadily, even climbing stairs! They also love stories and may have started talking and playing near other children. 
For 1-year-olds, these toys may be great options:
?    Board books that have photos and illustrations
?    Recordings with simple stories, photos, rhymes, and songs
?    Things they can create things out of, such as crayons and paper
?    Things they can play pretend with, like toy phones, dolls, baby strollers, puppets, stuffed toys, plastic animals, and vehicles
?    Building toys like wood blocks
?    Toys they can use their muscles with, like puzzles, pegboards, and balls
For toddlers that reach 2 years old, they are learning their language with some sense of danger, wanting to experiment and explore their curiosity. They may be jumping from heights, hanging and climbing, and rough playing. Here are some good toys for them:
?    Toys for problem-solving, such as wooden puzzles, blocks snapping together, objects they can sort, and the like
?    Things they can build and for playing pretend with, such as blocks, construction sets, child-sized furniture sets, dress-up clothes, puppets, dolls, sand, and water toys
?    Things they can create things out of, such as washable markers, crayons, fingerpaint and paintbrushes, large paper or canvas, colored paper, chalkboard and chalk, rhythm instruments, and more safe art equipment
?    Picture books that have more details meant for toddlers
?    Devices that play different types of music and kid-friendly videos
?    Things they can use their muscles with, such as large and small balls, ride-on equipment, low climbers, tunnels, and hammering toys
3. Toys for Preschoolers
Preschoolers and kindergarteners between 3-6 years old have much longer attention spans compared to infants and toddlers. They tend to talk a lot, asking just as many questions. Furthermore, they want to experiment and continue developing their physical skills.
At this age, they are playing with friends and have probably started taking turns or sharing toys. Here are some suggestions on what toys to get for your growing child:
?    Problem-solving toys like puzzles, blocks snapping together, collections of objects that they can sort in different categories
?    Things to play for building or pretend, like blocks to build complex structures, construction sets, transportation toys, bigger child-sized furniture, dolls, puppets, and theaters, as well as water play toys
?    Things used for arts, like modeling clay and playdough, modeling tools, crayons and markers, paintbrushes, larger canvas for painting, paste and cloth scraps, as well as rhythm instruments (keyboards, maracas, xylophones)
?    Picture books with many more words and detailed photos compared to books for toddlers
?    Devices that play different music and kid-friendly videos
?    Things to help build their muscles, like tricycles, tunnels, tall climbers, wagons, wheelbarrows, plastic balls and bats, bowling pins, targets with things they can throw at the target, a workbench, and larger toy balls
?    For children who have access to computers, purchase kid-friendly programs that are educational and interactive
Wrapping It Up
Purchasing toys for your little one doesn't need to be a daunting experience, as long as you're aware of what stage they are in and what piques their curiosity. Use this guide on what you can purchase for them and be sure to invest in toys from reputable brands made with safe and choke-free materials. That way, you'll have a happy child who loves to spend time playing and learning from their toys!
Hope you learned a lot about the toys to buy for your child here. Happy toy hunting!