Best Tourist Places To Visit In Qatar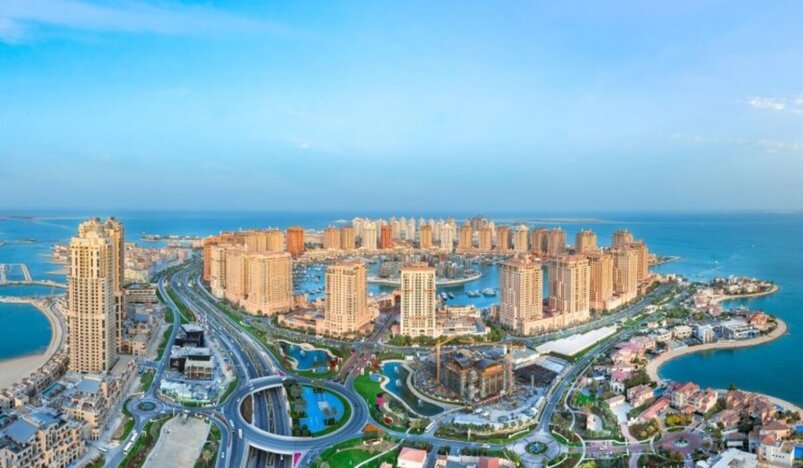 Places To Visit In Qatar
Doha, which will host the 2022 World Cup, is one of the world's most quickly growing cities. In the Middle East, Qatar has long been a popular destination for tourists. Qatar, one of the richest and safest countries in the world, continues to be on many people's vacation bucket lists. 
The location has a wide range of activities and attractions that appeal to a wide range of experience seekers. Our goal in writing this post is to introduce you to some of the greatest travel experiences in Qatar that will have you packing your bags for the Middle- East.
Travelling at the moment may seem overwhelming, To ensure you are prepared for your journey, you have to update your pre-travel requisites starting from luggage to airlines and tickets.
Though the post-covid situation is still as cautious in many states as it was before, staying safe while travelling should be on the top of the list. However, When it comes to safety and quality time while travelling, among multiple airlines for travelling, Qatar Airways has always stood its ground. 
Doha Corniche
Qatar's Doha Corniche is another spot where you may enjoy the scenery. Park and promenade along the Corniche are popular spots for motorcyclists, joggers, and walkers. Early morning views of the city's beautiful skyline are available, as well as ducking for a more holistic experience.From the Museum of Islamic Art at one end to the Sheraton Doha Resort & Convention Hotel at its other end, the 7 km long waterfront promenade is easily accessible on foot and open 24 hours a day.
Aspire Park
An evening or a winter day may be spent in Aspire Park, commonly known as Doha Sports City. A jogging track, outdoor gym, swimming pool, skating pool and a lake are just some of the fantastic athletic amenities available. A dinner at the top of Aspire Tower, also known as The Torch, will leave you wanting more. Torch Towers is presently Qatar's highest structure at 300 metres. No admission charge is required to visit this site between the hours of 8 am and 12 am. Walking distance from the park lies 'The Villaggio', one of Qatar's most magnificent malls, which offers a variety of dining and retail options.
Inland Sea
The Inland Sea, or Khor Al Adaid, is situated on the southern extremity of Qatar, overlooking Saudi Arabia, and is one of the most intriguing aspects of the country. What makes this so great, you ask? One of the very few spots on earth where the desert meets the sea is on the coast of the Arabian Peninsula. Oryx (the national animal of Qatar) may also be seen in this unique habitat. For adrenaline seekers, the desert is only reachable by a 4WD vehicle, which means you'll have to dune bashing your way into the desert!
MIA - Museum of Islamic Art
The Museum of Islamic Art is a must-see when in Doha. Famous architect I.M Pei structured the building, which contains the world's biggest cluster of Islamic art. The artworks in this museum date back 1400 years or 14 centuries, and come from 3 continents! If you visit the museum, which is open from 9 am to 7 pm, you'll be amazed by the geometric designs on display. MIA Park, Café, and IDAM Restaurant provide genuine Qatari cuisine to tourists in addition to the museum's antiquities. 
Sand Dunes that Sing
As you go into Saudi Arabia, around 40km from Doha, you'll pass through an area of about 100 square km. Dunes in the shape of a crescent are roughly 60 m high, and their movement produces a beautiful vibrating sound.
Your photographs may be taken on a hike, or you can bring a barbecue meal (and take it all home with you!). A natural phenomenon, there can be no assurance. To avoid the heat of the day, go early in the morning or around dusk. When the ground is moist, they will not sing.
Museo Al Khor
A tiny museum in the town of Al Khor, some 60 kilometres north of Doha, Qatar. A part of local maritime life, fishing, and shipbuilding are included, as are artefacts and old industries from the region. The entrance is free. As a stand-alone stop on a North Qatar road trip, it's probably not worth the trouble. In addition to the fort, this walking tour of North Qatar includes a visit to the Umm Salal Fortress and the Al Khor Museum.
The Pearl
A stunning man-made island, The Pearl is guaranteed to astonish you. Luxury living combines with bustling retail and entertainment on this interesting island, and breathtaking surroundings are complemented by a vibrant community culture. There are ten precincts in the Qanat Quartier, and a variety of stores and outlets give a wonderful shopping experience. All of your future social media display images will come from here, and we promise it!