Ahmed Saif Win the Fifth Qatar National Ranking Snooker Championship Title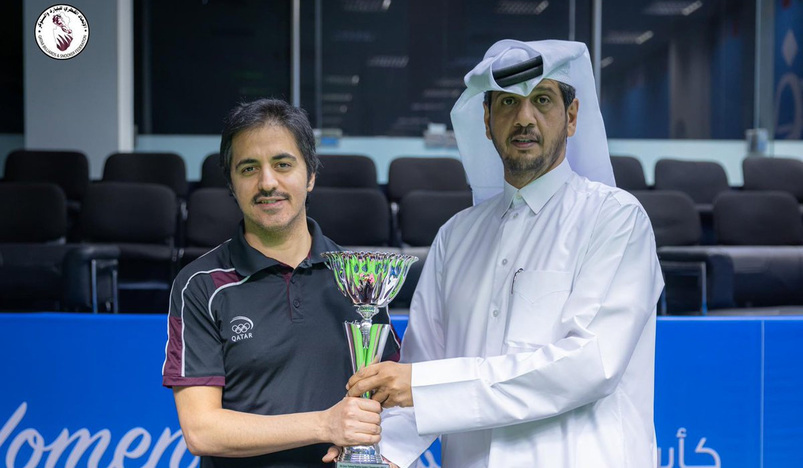 Ahmed Saif Win the Fifth Qatar National Ranking Snooker Championship Title
Snooker player Ahmed Saif won the fifth Qatar national ranking snooker championship, which was organized by the Qatar Billiards and Snooker Federation over four days, with participation of 15 local players, to determine the players who will represent the team in international and continental tournaments this season.
Ahmed Saif won the title and the championship cup, after defeating Ali Al Obaidly (4-1) in the final match.
Ali Al Obaidly topped the general ranking of the players whether at the level of billiards or snooker for the 2021 season after collecting the largest number of points.
At the level of snooker competitions, Bashar Hussein, came in second place, followed by Ahmed Saif in third place, then Muhanna Al Obaidly in fourth place.
As for the billiards competition, Walid Majed came in second place after Ali Al Obaidly, while Bashar Hussein came in third, and Muhammad Al Marri took fourth place.
Based on the general ranking of the players in the 2021 season, the trio Ali Al Obaidly, Ahmed Saif and Muhanna Al Obaidly were chosen to represent the snooker team, and the trio Walid Majid, Bashar Hussein, and Ali Al Marri to represent the Qatar billiard team, in the Arab and West Asian championships scheduled respectively in the UAE starting third of next November.