4th Edition of Najah Qatari Festival concludes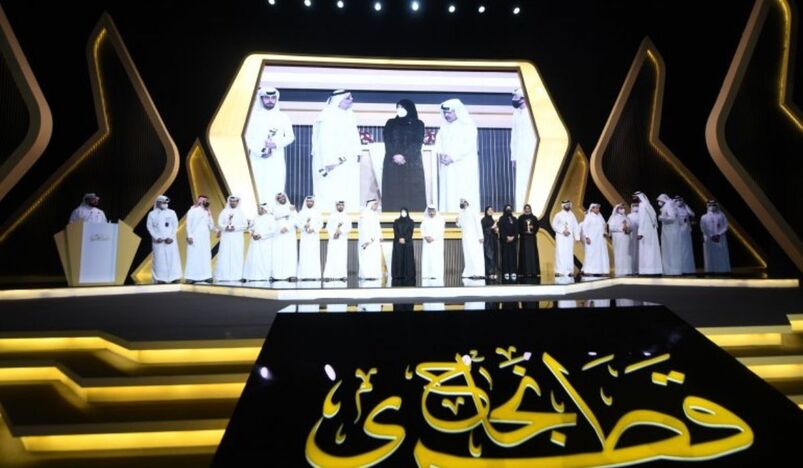 Minister of Public Health H E Dr Hanan Mohamed Al Kuwari with other officials at the closing ceremony of the fourth edition of Najah Qatari festival. Pic: Amr Diab
The fourth edition of Najah Qatari festival, which began on Thursday, concluded yesterday at Qatar National Convention Centre (QNCC).
The festival, which was held in the framework of the activities of Doha Capital of Culture in the Islamic World 2021, saw the participation of 16 government institutions and featured seven forums - the decision-makers forum, the Shura Council forum, the 2022 forum, the finance and business forum, the state institutions forum, the finance and business forum, and the poets forum.
Head of the Organising Committee Faisal Khalid Al Otaibi hailed the success of the festival which is the fruit of hard work over nearly four years, untill Najah Qatari prizes has become an annual state awards with its expansion in terms of participation and categories.
Al Otaibi expressed thanks to everyone who contributed to the success of this forum over the past four years, looking forward for the event to contribute to highlighting more successful Qataris to be an example and role model for other future generations. A number of state institutions participated in the festival, including the Ministry of Culture and Sports which presented a program full of activities within the framework of the Doha Capital of Culture in the Islamic World 2021. The Ministry organized many activities and dialogue sessions on a variety of topics. Organizers of the festival were keen on fully adhering to the COVID-19 precautionary measures set by the Ministry of Public Health.