2021 Qatar Classic Squash Championship Continues for Second Day with Success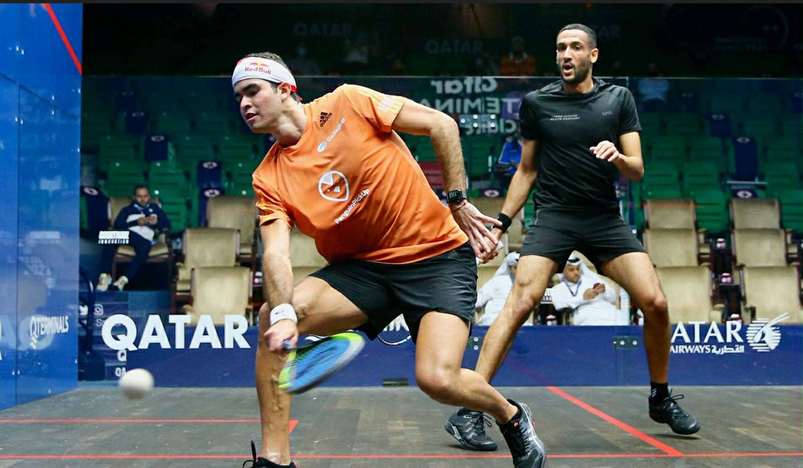 Qatar Classic Squash Championship 2021
Qatar Classic Squash Championship 2021, organized by the Qatar Tennis, Squash and Badminton Federation, continued successfully on the courts of the Khalifa International Complex for the second day, with the participation of a large number of the world's top ranked players.
The second round competitions were held with the participation of the top eight rankers in the world, who were excused by the organizing committee of the tournament from participating in the main first round competitions that were held yesterday.
The Peruvian player Diego Elias, ranked sixth in the tournament, qualified for the third round (the round of 16), after beating his English counterpart Declan James 3/2, the Egyptian Mostafa Asal, the seventh seed, qualified for the same round, by defeating the Indian Saurav Ghosal, 3/1.
Egyptian Mohamed Abu Al Ghar, the ninth seed, defeated his compatriot Karim Abdel Gawad, the fifth seed, 3/1, French Gregory Marchet beat his compatriot Sebastien Bonmalais 3/0, Englishman Tom Richard beat the French Lucas Serme 3/1.
Egyptian Youssef Suleiman qualified for the third round, after defeating his compatriot Omar Massad 3/2, Frenchman, Besbas Missouri, beat the Swede Nicolas Mueller 3/0, Englishman, Partek Rooney, beat the Indian Rimat Tandon 3/1.
SOURCE: QNA