96% of World Cup fans want to visit again in Qatar: Al Thawadi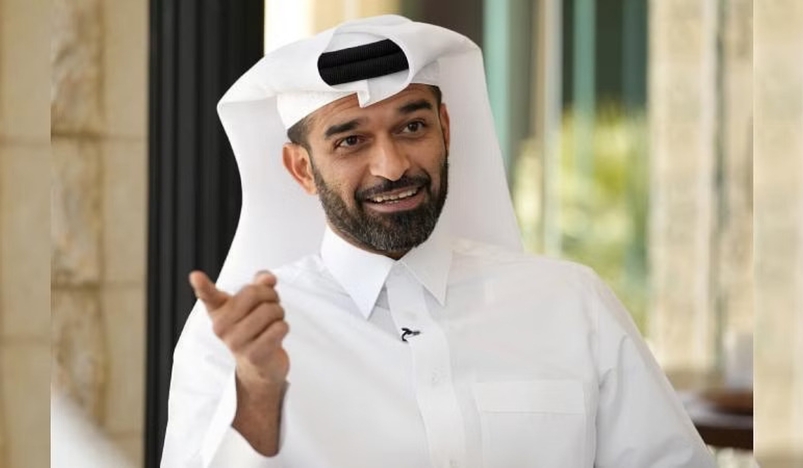 Hassan Al Thawadi, the Secretary-General of the Supreme Committee for Delivery and Legacy (SC)
Hassan Al Thawadi, the Secretary-General of the Supreme Committee for Delivery and Legacy (SC), has emphasised that the FIFA World Cup Qatar 2022 was a platform to showcase the Arab culture and hospitality and has helped dispel stereotypes about the region. This statement was made three months after the event. Al Thawadi continued by saying that the Arab world and the Arab diaspora felt a sense of pride and ownership towards the competition.
Al Thawadi said during a conversation with Kevin Baron, Executive Editor of Defense One, yesterday at the conclusion of the 5th Global Security Forum (GSF), that the competition was not only a source of pride for the Arab world but also a celebration of the Global South and an Arab nation's capacity to host a competition at the highest level while maintaining safety and security.
"I think 96% of the people we've interviewed wanted to return to Qatar and the region. It dispelled many of the stereotypes and concerns people had before coming," Al Thawadi said.
Thawadi added that Qatar had earned invaluable knowledge from hosting the World Cup, which it will build upon as it hosts more international and sporting events. Such events are nothing new for Qatar; it hosted several before the World Cup and has many more scheduled for the upcoming years, including the Formula One season, the Asian Cup, the Asian Games, and many more.
"We've gained experience in terms of hosting the most successful tournament, welcoming 1.4 million guests into Qatar, and managing probably one of the most ambitious volunteer programmes. The experiences wasn't just Qataris; it was people that made Qatar their home and people that have come from the outside. There's a wealth of knowledge and of experience that we're looking definitely to build upon, and we're working towards that."