90kg hashish hidden in watermelon shipment seized by Qatar Customs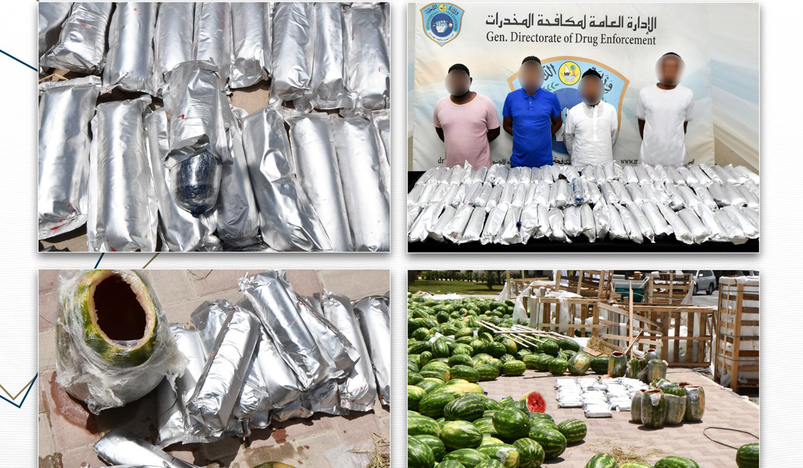 Watermelon shipment
Around 90 kilograms of hashish hidden inside a shipment of watermelons has been seized by customs authorities in the latest foiled attempt to smuggle illegal drugs into Qatar.
The seizure was made by the General Directorate of Drug Enforcement, in coordination with the General Authority of Customs.
"Four suspects from some African and Asian countries were arrested and the necessary legal measures were taken against them, and they were referred to the public prosecution," said the Ministry of Interior on its Twitter handle.